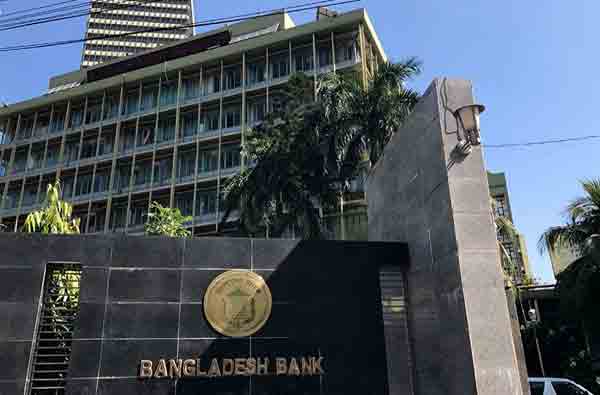 Dhaka, Bangladesh (BBN) – The BBN (Bangladesh Business News) has prepared the morning business round up compiling reports, published by different newspapers and news portals in Bangladesh.
Banks' paid-up set to get raise by a quarter
The central bank is set to raise paid-up capital of scheduled banks to Tk 5.0 billion from the existing Tk 4.0 billion over the next two years, officials said. "We're working on this issue in line with our top management's decision," a senior official of the Bangladesh Bank (BB) told the FE on Sunday.
BB to widen reach of digital wallets
The central bank is set to come up with a guideline for electronic money in further proof of its commitment to building a cashless society. The draft guideline has been sent to stakeholders for vetting, after which it will be issued at the earliest.
Draft leather policy eyes $5b annual export by 2021
The government has finalised the draft of leather policy with an aim to achieve $5 billion export earnings target from the sector by 2021 and to increase the contribution of leather sector to Gross Domestic Product to 2.5 per cent from existing 0.5 per cent.
Junk company share price hikes affect small investors
Share prices in junk companies have been rising abnormally despite the absence of price sensitive information and growth in earnings, posing a threat to stability in the capital market.
DSE Turnover hits nearly two-month low
The turnover on the prime bourse fell below BDT 6.0 billion-mark on Sunday, hitting nearly two months low, as most of the investors were reluctant to make fresh investment in stocks.
Commission needed to remove barriers to budget execution
The government should form a central financial commission which will remove barriers standing in the way of budget implementation and make the budget participatory, analysts said yesterday.
NBR seeks proposals on budget with focus on new VAT law
National Board of Revenue has asked its field offices, country's businesses and other stakeholders to submit new VAT law-focused proposals for the national budget for the upcoming fiscal year (2019-20) and suggestions for amendments to the new value-added tax law.
Bangladesh market faces liquidity pressure, turnover falls
Bangladesh money market faced liquidity pressure in the last week, ended on Wednesday while the exchange rate of local currency against the US dollar remained stable. A good number of banks have expressed their unwillingness to lend money to other banks through call money market mainly due to lower interest rates, according to market insiders.
BBN/SSR/AD