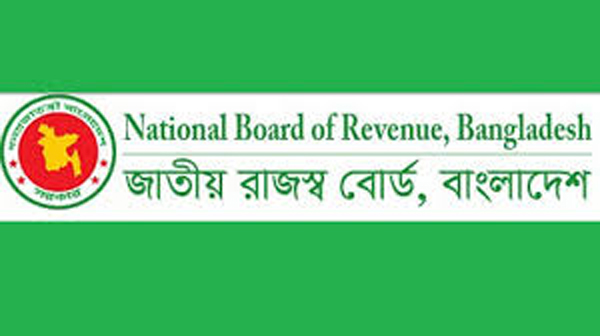 Dhaka, Bangladesh (BBN) – The BBN (Bangladesh Business News) has prepared the morning business round up compiling reports, published by different newspapers and news portals in Bangladesh.
Seven VAT slabs regime to go, 15% rate for imported, luxury items
The current seven rates of value added tax (VAT) will no longer exist from the next fiscal year, as the government is likely to introduce five slabs of VAT, with the new VAT law taking effect in the upcoming budget. The new rates will be 15%, 10%, 7.5%, 5% and 2% while the current rates are 2%, 3%, 4.5%, 5%, 7%, 10% and 15%. The highest 15% is likely to be applicable to imported and luxury items.
Govt. bank borrowing set to grow further in June
Bangladesh government's bank borrowing is set to rise further in June as the execution of the Annual Development Programme (ADP) gained momentum, but revenue target fell short of target. The government has set the net bank borrowing target at nearly BDT 99 billion only for June 2019 to finance the budget deficit, according to the auction calendar, issued by the Bangladesh Bank (BB) recently.
Scope likely for whitening black money again
The government may once again offer scope for whitening black money through investment in industries to boost private investment, say finance ministry officials. Black money holders will not face any questions about the sources of their income if they invest in industries by paying a tax of only 10 percent on the amount, according to the officials.
Banks' ADR rises further in 2018: BB report
Advance-to-deposit ratio (ADR) in the country's banking sector increased by 1.7 percentage points in the year of 2018 due to a slowdown in deposit growth and a surge in defaulted loans. According to a Bangladesh Bank report titled Financial Stability Report 2018 published on May 28 this year, the ADR in the banking industry increased to 77.6 per cent at the end of December last year from 75.9 per cent at the end of December, 2017.
Budget for 2019-20: Ambitious revenue, unrealistic borrowing targets
The government is set to announce an ambitious revenue income, and unrealistic borrowing targets in the budget for the upcoming fiscal year (FY2019-20), to be unveiled on Thursday. Revenue target for the National Board of Revenue (NBR) for FY2019-20 has been set at Tk3,25,600 crore, non-NBR revenue at Tk14,500 crore, and non-tax revenue income target at Tk37,710 crore, according to the draft budget document seen by Dhaka Tribune.
Containers pile up at Ctg port
Import-laden containers are piling up at Chattogram port mainly due to slow delivery as operations of factories and vehicular movement are yet to return to normalcy following the Eid vacation. This may lead to container congestion in the coming days as a good number of vessels carrying imports are already waiting in the sea to unload containers, port users say.
Govt set to impose ban on rice import
The government is set to ban rice import aiming to protect the farmers following a drastic fall in paddy prices at growers' level, sources said. To this effect, a proposal has already got the prime minister's consent, according to them.
Bangladesh's stocks end post-Eid session higher
Bangladesh's stocks ended higher on Sunday, the first session after Eid vacation, as investors showed their buying appetite on large-cap stocks. Trading and official activities on the bourses remained closed from May 31 to June 08 on the occasion of the Eid-ul-Fitr, the biggest religious festival of the Muslims, including weekly and special holidays.
BBN/SSR/AD