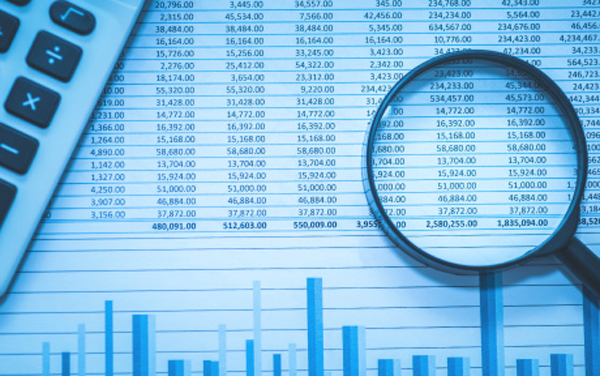 Dhaka, Bangladesh (BBN) – The BBN (Bangladesh Business News) has prepared the morning business round up compiling reports, published by different newspapers and news portals in Bangladesh.
Defaulted loans go up
Defaulted loans in the country's banking sector rose by Tk 18,513.17 crore during the first half of the year 2019, including the new addition of Tk 1,551.63 crore during the April-June period this year as ensuring good governance in the sector remained a far cry. According to a Bangladesh Bank data, classified loans during January-June period this year surged by 19.71 per cent reaching Tk 1,12,425.17 crore at the end of June from Tk 93,911.4 crore at the end of December, 2018.
Banking sector face Tk12,897cr provision shortfall as of June
The banking sector faced a combined provisioning shortfall of Tk12, 897crore at the end of June this year, exposing their faltering financial health.Thirteen public and private sector banks are on the list, according to the Bangladesh Bank latest data. Of the 13 banks, four are state-owned, while the remaining nine are private commercial banks.
No more feather-bedding
Finance Minister AHM Mustafa Kamal on Sunday made it abundantly clear that state-owned banks would no longer get recapitalisation facility. "From now on, refinancing will be a thing of the past," he told reporters after a meeting with chairmen and chief executives of state-owned banks in Dhaka.
United Air stocks rise on comeback rumours
United Airways was the most sought-after share on the Dhaka Stock Exchange yesterday amid rumours that the private carrier is planning to make a comeback after a lull of more than three years. The junk stock rose Tk 2.20, up 10 percent from the previous trading day, topping the gainers' list on the day.
Major sectors face price corrections on DSE
The Dhaka bourse on Sunday closed marginally lower due to price corrections witnessed by the major sectors. On the day, most of the major sectors declined marginally on the Dhaka Stock Exchange (DSE).
Edible oil raw material import AIT to be waived for all millers
The National Board of Revenue would waive advance income tax on import of crude and refined edible oil by all millers to remove disparity in tax and pricing of the finished products between factories located inside and outside the economic zones. Officials said that the revenue board had already took the decision to withdraw 5 per cent AIT on import of five types of raw materials, including crude and refined soya bean oil and palm oil, for VAT registered refinery industries.
FDI in apparel, textile industries
Bangladesh textile and apparel industries received $408 million in foreign direct investment (FDI) in 2018, down by $13 million from the previous year.
Singaporeans seek ways to invest more
Bangladesh's consistent economic growth for over a decade has encouraged Singaporean businesspeople to explore investment opportunities in the country. Soo Wei-Chieh, executive director of Singapore Business Federation (SBF), informed of this interest at a meeting with the Federation of Bangladesh Chambers of Commerce and Industry (FBCCI) at InterContinental Dhaka yesterday.
BBN/SSR/AD