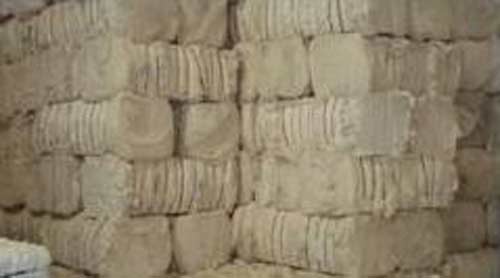 Dhaka, Bangladesh (BBN) – The BBN (Bangladesh Business News) has prepared the morning business round up compiling reports, published by different newspapers and news portals in Bangladesh.
Yarn consumption doubles in six years
Yarn consumption doubled over the last six years because of high demand from domestic garment manufacturers and high volume of garment export, according to industry insiders. In fiscal 2012-13, local knitters and weavers consumed 10 lakh to 11 lakh tonnes of yarn. Last year, the amount stood at 22 lakh tonnes, said Monsoor Ahmed, secretary to the Bangladesh Textile Mills Association (BTMA), the platform for the primary textile sector.
VAT receipts from big cos dip by 16pc
Value-added tax collection from the large corporate entities declined by 15.60 per cent or Tk 922 crore in the first two months of the current fiscal year 2019-2020 compared with the collection in the same period of the last FY 2018-2019 mainly because of sharp fall in indirect tax collection from gas and tobacco sectors. VAT and supplementary duty collection from gas and tobacco sectors dropped by 68.33 per cent and 16.42 per cent respectively in the July-August of the current FY20 compared to that of the previous FY19.
PMO for inclusion of more ports of call
The Prime Minister's Office (PMO) has suggested addition of more ports of call in the Indo-Bangla water transit protocol with a view to offering alternatives to users, officials said. "Inclusion of more ports of call widens choice, (but) doesn't compel businessmen to use those ports or stop them from using others," a recent review meeting on bilateral pending issues was told.
Govt's set BDT13.93b negative bank borrowing target for Oct
The Bangladesh government's net borrowing from the banking system is set to be negative in October, as it is scheduled to repay over BDT 13billion from surplus, officials said. The Ministry of Finance has set the net negative bank borrowing target at BDT 13.93 billion for the next month, according to the auction calendar issued by the Bangladesh Bank (BB) on Sunday.
Stocks extend gaining spell as bank issues surge
Bangladesh's stocks ended marginally for the second straight session on Sunday as investors showed their appetite on banking sector shares. At the end of the session, DSEX, the prime index of the Dhaka Stock Exchange (DSE), went up by 7.26 points or 0.14 per cent to settle at 4,975. The DSE Shariah Index also gained 1.01 points to close at 1,149.
Remittance to soar if youths trained on new tech: ADB
Bangladesh can receive as much as $100 billion from remittance if the country's huge volume of young population is trained in new technologies, said the Asian Development Bank yesterday. In fiscal 2018-19, about 12 million migrant workers sent home $16.4 billion.
Onion fever as India bans exports
India's ban on onion export will not affect the local market as the country has sufficient stock, a top trade official has claimed, saying a large quantity of onion imports from Vietnam, Thailand and Myanmar are in the pipeline. "There is nothing to be worried about India's ban. We have adequate stock," Commerce Secretary Jafar Uddin told Dhaka Tribune last night.
Poor doing business climate, policy lapses obstacles to FDI in Bangladesh: Nordic envoys
Ambassadors of two Nordic countries on Sunday identified low ranking in ease of going business and policy unpredictability as the Bangladesh's major obstacles to attracting foreign direct investment. At the 2nd International Conference on Inclusive Business jointly organised by Dutch-Bangla Chamber of Commerce and industry and SNV Netherlands Development Organisation at the Le Méridien Hotel in Dhaka, they said many businesses of the European Union shied away from doing business in Bangladesh due to lack of transparency and policy uncertainty.
BBN/SSR/AD