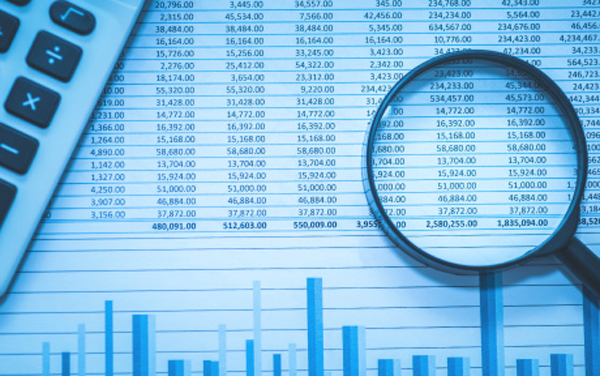 Dhaka, Bangladesh (BBN) – The BBN (Bangladesh Business News) has prepared the morning business round up compiling reports, published by different newspapers and news portals in Bangladesh.
Economic woes grow as private sector credit growth hits fresh 9-yr low
The private sector credit growth hit a fresh nine-year low of 10.04 per cent in October this fiscal year (2019-2020), reflecting a gloomy state of the country's economy. Besides, a sharp rise in the government's borrowing from the banking system and sluggish business activities in the country were other reasons for the plunge in credit flow to the private sector.
BB may impose interest rate ceiling on industrial loans
The central bank of Bangladesh is likely to impose a cap the interest rate on industrial loans from January 01, 2020 to facilitate the economic growth. The central bank formed a seven-member high-powered committee, headed by its deputy governor S M Moniruzzaman, on Sunday to find out ways for bringing down the industrial lending rate to single-digit shortly in line with the Ministry of Finance advice.
Economic slowdown in India to impact BD, fears Muhith
Former finance minister A M A Muhith has said Bangladesh's economic growth might be impacted by the slowing down of neighbouring India's economy. "To my mind, the ongoing sluggish trend of Indian economy may impact Bangladesh's Gross Domestic Product (GDP) projection," said Mr. Muhith, who had served more than a decade as the country's finance minister.
Bangladesh a promising destination for FDI
Bangladesh is one of the promising economies with a large domestic market, labour at competitive prices, low utility charges, seaports, long-term tax holiday and easy access to largest regional market like India and China, SAFA President PVS Jagan Mohan Rao said yesterday. The certified management accountant and the leader of the South Asian Federation of Accountants (SAFA) made the comment at a press conference on foreign direct investment (FDI) and corporate governance.
Stocks open month on positive note
Stocks began the journey in positive territory in the month of December on Sunday, extending the gaining streak for five straight sessions, as investors showed their appetite on financial issues. DSEX, the prime index of the Dhaka Stock Exchange (DSE), settled at 4,758, advancing 27.37 points or 0.57 per cent.
Turnover tax from DSE falls 21% in November
The government's tax income from the Dhaka Stock Exchange (DSE) fell by 21% in November compared to October this year due to a significant decrease in share sales of sponsor-directors and placement holders. The National Board of Revenue (NBR) collected Tk8.85 crore in tax from the DSE in November this year, including tax on turnover and sponsor-directors' share sales, as compared to Tk11.23 crore collected a month ago, down by Tk2.38 crore or 21%.
Top 50 millers have capacity to influence rice market
The top 50 auto rice millers with 20 per cent of the national milling capacity had the power to influence the supply and prices of rice in the country, according to a study of the Bangladesh Institute of Development Studies. The study, however, found that there was apparently no syndicate in the country's rice market, said BIDS senior research fellow and one of the authors of the study, Nazneen Ahmed, at a programme in Dhaka on Sunday.
Masatsugu Asakawa elected ADB president
Masatsugu Asakawa has been unanimously elected President of the Asian Development Bank (ADB) by its Board of Governors. Mr. Asakawa, 61, currently Special Advisor to Japan's Prime Minister and Minister of Finance, will assume office as ADB's 10th President on 17 January 2020, according to an official announcement, issued by the ADB on Monday.
BBN/SSR/AD