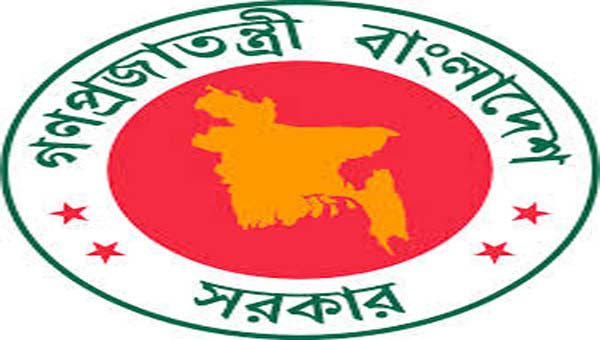 Dhaka, Bangladesh (BBN) – The BBN (Bangladesh Business News) has prepared the morning business round up compiling reports, published by different newspapers and news portals in Bangladesh.
Govt not going overboard with subsidy expenditure next fiscal year
That the subsidy expenditure would go up next fiscal year as the government scrambles to keep the pandemic-induced recession from undoing decades of progress in alleviating poverty and elevating its citizens into the middle-class — was a given. But it turns out the government is exercising restraint, increasing its spending by 17.91 per cent from current fiscal year to Tk 54,695 crore. The amount would be about 10 per cent of the budget, which is in line with previous years' allocation.
RMG exports drop 62pc to $1.06b in May
The country's ready-made garment (RMG) exports in May 2020 declined by 62 per cent to US$ 1.06 billion over the earnings of the corresponding month in last calendar year. Export earnings from the apparel sector were $2.81 billion in May 2019. Also, export receipts from RMG products registered over 85 per cent fall to $374.67 million in this April from that of $2.53 billion in April 2019, according to the Bangladesh Garment Manufacturers and Exporters Association (BGMEA).
Stimulating employment, healthcare key to reviving coronavirus-affected economy: StanChart CEO
Employment generation and improving the healthcare system are fundamental for reviving the economy, said Naser Ezaz Bijoy, CEO of Standard Chartered Bangladesh (SCB) and he believes Bangladesh stands best chance with following approach in the order of priority:
Income tax waiver for EZ edible oil, cement, steel makers scrapped
The National Board of Revenue has scrapped the income tax exemption benefit for some factories located in the economic zones under the Bangladesh Economic Zones Authority to remove disparity among factories in the sectors located inside and outside the economic zones.
Stocks surge as bourses reopen after two months
Country's bourses resumed their regular trading on Sunday with a positive note after the trade suspension for above two months in response to defeat Covid-19 pandemic. DSEX, the key index of Dhaka Stock Exchanges (DSE), increased 1.30% or 52.15 points to reach 400.44 points. Meanwhile, the Chittagong Stock Exchange (CSE) also ended higher with its All Shares Price Index (CASPI) advancing 141 points or 1.25% to close at 11,469 points.
Low-cost loans from stimulus packages not going like hot cakes
Four banks have got approval from the central bank to give out Tk 1,044.90 under the stimulus package of Tk 30,000 crore for large industries and service sectors. The banks — Sonali, Rupali, EXIM and IFIC — have given the fund to seven companies, according to data from the Bangladesh Bank.
Tk 20b interest gets waived
Prime Minister Sheikh Hasina Sunday announced a new stimulus package to waive Tk 20 billion (2000 crore) bank interest of the people affected badly by the nationwide shutdown enforced to contain the coronavirus (COVID-19) pandemic, reports BSS. "Today, we're declaring a new incentive package which is the 19th. Under the package, the borrowers need not repay Tk 20 billion interest of the credit which they took from the banks for doing business," she said.
Life resumes with fear, desperation and relief
After more than two months, the din of the Dhaka city changed once again, from dead silence to the old cacophony of cars honking and rickshaws jingling bells in traffic jams. Dhaka found back its livelihood on Sunday, even if by risking life, amidst a record 40 deaths from Covid-19, as official data can confirm. For thousands of Dhaka dwellers, it was a mixed feeling of relief and trepidation, reckoning and reckless journey to office, finding work to put food on the table and waking up to the mostly old rhythm of life.
BBN/SSR/AD