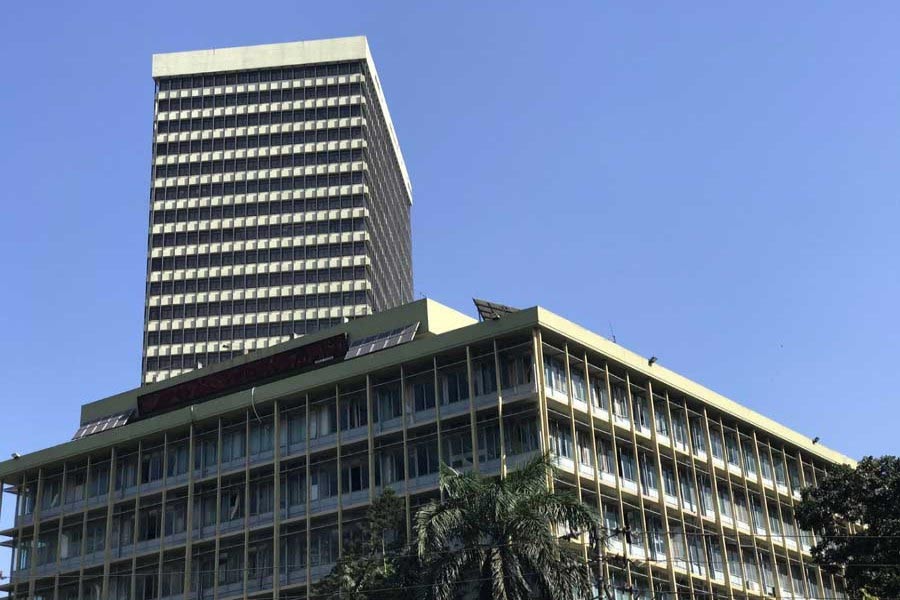 Dhaka, Bangladesh (BBN) – The BBN (Bangladesh Business News) has prepared the morning business round up compiling reports, published by different newspapers and news portals in Bangladesh.
Banks call for measures in budget to lessen their load
Banks have urged the government to take a series of measures in the upcoming budget to protect the banking sector from the ongoing financial meltdown. Lenders are now in mired a bad state of affairs and the situation will worsen in the days ahead as there is no ray of hope of a V-shaped economic recovery given the blistering spread of coronavirus.
Achieving tax target tall order, says CPD
Achieving the tax collection target set by the National Board of Revenue or NBR for fiscal year 2020-21 is "impossible," analysts said calling the goal "unrealistic." They made the remarks while speaking at a virtual news conference on "Challenges of Policymaking in Times of Pandemics," organized by the Centre for Policy Dialogue or CPD, a think tank. They said the tax authority sets this unrealistic target to hide mismatch in income and expenditure in the budget.
As importers hold on to payments, banks put in trouble
Deferred payments against Letters of Credit (LCs) by importers have added to the stress of banks who are already in a tight corner with a two-month suspension on interest payments, thus forcing them to delay settlements with foreign banks. In the last week of April, the Bangladesh Bank instructed all banks to make import payments to the foreign banks in due time.
Offer incentives to global cos relocating from China, businesses urge govt
Experts and business leaders on Sunday said that the unprecedented global coronavirus pandemic created an opportunity for Bangladesh to attract foreign direct investment from the global companies which were going to relocate their business from China. At a webinar on Bangladesh's COVID-19 stimulus, economic sustainability, recovery, domestic investment, FDI and OFDI, organised by the Federation of Bangladesh Chambers of Commerce and Industry, they emphasised regulatory measures and good incentive for Bangladesh to be an attractive destination for the Japanese and US companies which announced to relocate from the world's second largest economy.
DSE turnover remains below Tk 1.0b-mark
The turnover on the Dhaka Stock Exchange hovered below Tk 1.0 billion-mark amid growing tension over Covid-19 pandemic and floor price limitation. Turnover stood at Tk 700 million on the country's premier bourse on Sunday, after hitting a 13 years' low to Tk 430 million Thursday last. Market analysts said lack of institutional buyers and the current floor price limitation is preventing many investors from buying and selling shares as desired price.
Cheer for retail investors as BB allows banks to give cash dividends to them
Bangladesh Bank has allowed listed banks to disburse cash dividends to general shareholders, including foreign investors, for 2019, walking back from its earlier bold announcement to put such payments on hold. The central bank issued a notice yesterday asking banks to disburse the dividends before September 30 as it looks to protect the interests of the general investors.
DIFE urges factory leaders to stop sacking workers
The Department of Inspection of Factories and Establishments (DIFE) on Sunday urged apparel and textile sector leaders to take necessary steps to stop the sacking of workers. According to the latest DIFE data, a total of 67apparel and textile factories fired 17,579 apparel workers after -ul-Fitr, despite a tripartite agreement not to lay-off and sack workers.
One more NBFI gets BB licence
The central bank has issued one more licence to a non-banking financial institution (NBFI) to run its business in Bangladesh. The Bangladesh Bank (BB) issued a notification in this connection on Sunday saying that it provided a licence to Strategic Finance and Investments Limited for running its business as an NBFI.
BBN/SSR/AD