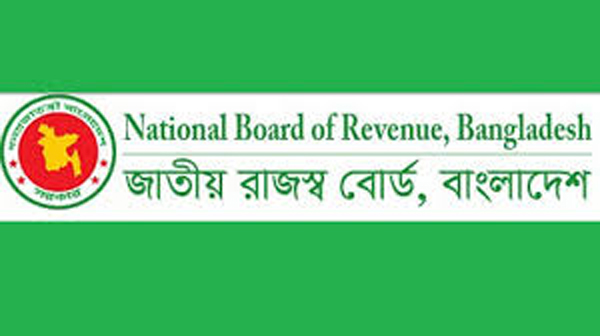 Dhaka, Bangladesh (BBN) – The BBN (Bangladesh Business News) has prepared the morning business round up compiling reports, published by different newspapers and news portals in Bangladesh.
Loan not before NBR's VAT clearance
The National Board of Revenue (NBR) is making it mandatory for scheduled banks to get its approval before disbursing loans to any businessmen or companies, in a bid to curb VAT (value added tax) evasion. The banks will have to follow the condition for giving loans to all types of businesses, excluding 100 percent export-oriented companies.
Source tax a fresh blow to bond market: bankers
The country's feeble bond market is going to face a major blow as the government plans to impose a 5 per cent source tax on profits of investments in treasury bills and bonds. The government may face an impediment to managing its bulging budget deficit during the ongoing economic fallout if it implements the proposed source tax, bankers say.
BB cuts CRR to help non-bank lenders
The central bank has slashed cash reserve ratio or CRR by 100 basis points to 1.5 per cent from the existing 2.5 per cent for non-banks in a move to help the sector overcome liquidity constraints, amid the pandemic. Under the new rules, the non-bank financial institutions are required to maintain a minimum of 1.5 per cent CRR with the Bangladesh Bank on a bi-weekly average instead of 2.5 per cent earlier.
Eleven banks face Tk 8,632 crore in provision shortfall
Eleven scheduled banks including four state-owned banks suffered Tk 8,632 crore in provision shortfall at the end of March this year, exposing a sorry state of their financial health. The banks which faced provision shortfall are: Sonali Bank, Agrani Bank, Rupali Bank, BASIC Bank, AB Bank, Bangladesh Commerce Bank, Dhaka Bank, Mutual Trust Bank, National Bank, Social Islami Bank and Trust Bank.
Businesses worried about changes in VAT law
Businesses are worried that some proposed changes in the value-added tax (VAT) law will increase their costs and discourage them from seeking justice against inflated revenue claims by field officials of the National Board of Revenue (NBR). One of the changes is that the deposit needed for appealing against tax claims before VAT commissioners and appellate tribunals has been hiked from 10 per cent of the disputed amount at present to 20 per cent from next fiscal year, beginning in July.
Dhaka stocks edge up
Dhaka stocks posted a modest gain on Sunday although investors were mostly inactive due to pandemic fears and disappointment over the proposed budget. DSEX, the key index of the Dhaka Stock Exchange, went up slightly by 2.41 points or 0.06 per cent to settle at 3,962 during the three-hour trading session.
AIT on land acquisition damages to rise 3 times
People may have to pay three times higher advance income tax on compensation they receive against acquisition of their immovable property, mainly land, by the government and other agencies. Finance minister AHM Mustafa Kamal proposed the increase in AIT in the budget proposals for the fiscal year 2020-2021 through amending the Income Tax Ordinance-1984.
Gold hits one-month high as fears over rising virus cases lift demand
Gold prices rose on Monday to their highest in a month as surging coronavirus infections intensified concerns over a delay in global economic recovery and prompted investors to seek the safe-haven metal.
BBN/SSR/AD