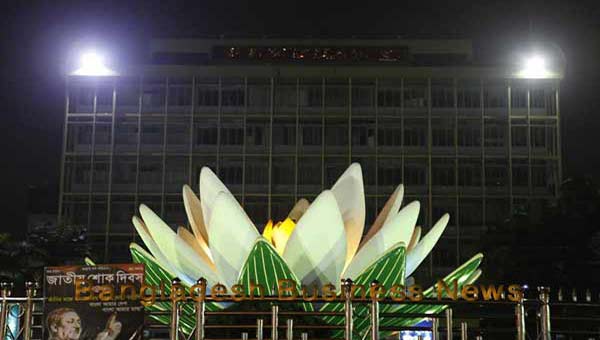 Dhaka, Bangladesh (BBN) – The central bank of Bangladesh is going to another monetary policy for the first-half (H1) of this fiscal with curbing inflationary pressures on the economy.
The recommendations were made at an internal preparatory meeting on the monetary policy statement (MPS) at the central bank headquarters in the capital Dhaka on Thursday with Bangladesh Bank (BB) Governor Fazle Kabir in the chair.
All general managers (GMs) and senior officials attended the preparatory meeting, according to officials.
The MPS is likely to be announced in the last week of this month, they added.
The meeting also emphasised on ensuring the quality of credit through strengthening monitoring and supervision by both the BB and the commercial banks.
The BB's latest move came against the backdrop of possible rising trend in the inflationary pressure on the economy in the coming months, following higher prices of food, particularly rice, due to floods.
The country's inflation (point-to-point) as measured by consumers' price index (CPI) increased slightly in the month of March this year mainly because of rise in prices of both food and non-food items.
The inflation rose to 5.39 per cent in March from 5.31 per cent a month ago, according to the Bangladesh Bureau of Statistics (BBS) data.
Food inflation stood at 6.89 per cent and non-food inflation at 3.18 per cent in March as compared to 6.84 per cent and 3.07 per cent respectively in February.
On the other hand, the inflation came down to 5.39 per cent on annual average basis in March this year from 5.41 per cent in February, the BBS data showed.
The government as well as the central bank had set the inflation target at 5.5 per cent for the fiscal year 2017-18.
The central bank is formulating the next MPS considering the upward trend in prices of petroleum products in the global market, declining trend of inward remittances, possible rising trend of inflation and ensuring proper use of credit, according the BB officials.
"We'll also give emphasis on boosting SMEs and agriculture loans along with micro-credit to create employment opportunities across the country in the next MPS," a BB senior official told BBN in Dhaka.
He also said the latest situation of the private sector credit growth was reviewed at the meeting considering the inflationary pressure on the economy.
The growth in credit flow to private sector came down to 16.03 per cent in May, 2017 on a year-on-year basis from 16.21 per cent a month ago. It was 16.06 per cent in March 2017.
The last MPS for the second half of the last fiscal year had set a target for the private sector credit growth at 16.50 per cent at the end of June, 2017.
BBN/SSR/AD