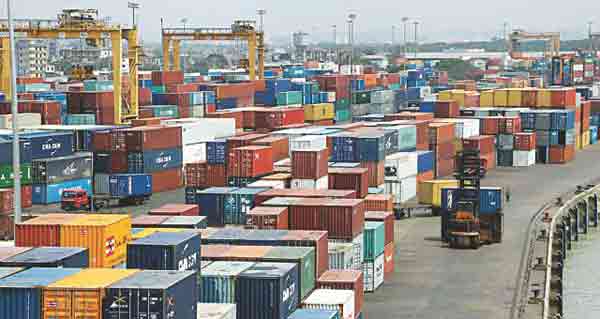 Dhaka, Bangladesh (BBN) – The BBN (Bangladesh Business News) has prepared the morning business round up compiling reports, published by different newspapers and news portals in Bangladesh.
Chittagong port bursting at the seams
The country's premier maritime port faces a big challenge to cope with the ever-increasing growth in handling cargo, containers and vessels. Rear Admiral M Khaled Iqbal, chairman, Chittagong Port Authority (CPA), made the comment while addressing a views exchange meeting with the media on Tuesday. As part of celebrating its 130th founding anniversary, Chittagong Port Authority organised the meeting at Shaheed Fazlur Rahman Munsi Auditorium in the city.
Prices won't rise under new VAT law: NBR
The revenue authority yesterday said the prices of goods will not rise in general once the new VAT law comes into effect in July 1. The National Board of Revenue's assurance comes amid concerns that the prices of many goods and services will soar, while various local industries will face increased competition with imported goods once the new VAT and Supplementary Duty law is implemented.
Experts for group taxation to avoid multiple payments
An expert recommendation calls for introducing group taxation and share-based payment for employees in a new income-tax law. Experts also suggested focusing on principle-based tax structure by keeping consistency with the existing law at the time of framing the new Income Tax Law 2017.
BB receives 73 proposals worth $435m for long-term financing
Bangladesh Bank has so far received 73 project proposals involving $435 million from export-oriented companies to facilitate long-term financing under the World Bank-funded Financial Sector Support Project. 'We have already sanctioned 27 proposals with $109.77 million, of which $50.79 million of 18 proposals has been disbursed, the rest of the sanctioned amount is under the process of disbursement,' a senior BB official told the BSS on Tuesday.
Dhaka stocks rebound as banks, NBFIs surge
Dhaka stocks rebounded on Tuesday after a five-day fall as lower prices of the shares of banks and non-bank financial institutions attracted investors' attention. The key index of Dhaka Stock Exchange, DSEX, added 0.62 per cent, or 33.83 points, to finish at 5,469 points after shedding 160.50 points in the previous five trading sessions. In the previous 14 trading sessions, the DSEX had declined in 13 trading sessions that resulted in a 342-points loss.
Banks quote BDT/US$ 85 at customer level on Tuesday
Country's commercial banks quoted Bangladesh Taka (BDT) against US dollar at nearly 85 at customer level on Tuesday, treasury officials said. Citi NA and Standard Chartered Bank (SCB) of Bangladesh quoted BDT 84.80 while HSBC offered at BDT 84.75 to their customers, they added.
Foreign aid drops 11pc in July-Mar period
Foreign-aid flow into Bangladesh dropped 11 per cent in the first three quarters of this fiscal, mainly for two reasons cited by officials. One is slower project execution and the other lower fund disbursement by a few donors, including security-shaky Japan.
PM asks Teletalk to find foreign partner
Prime Minister Sheikh Hasina yesterday expressed dissatisfaction over the service quality and business performance of state owned mobile carrier Teletalk, asking it to seek a suitable foreign company for probable merger. A network expansion project proposal for Teletalk was placed before Hasina, who is also the telecom minister, at a meeting of the Executive Committee of the National Economic Council (ECNEC).
BBN/SSR/AD