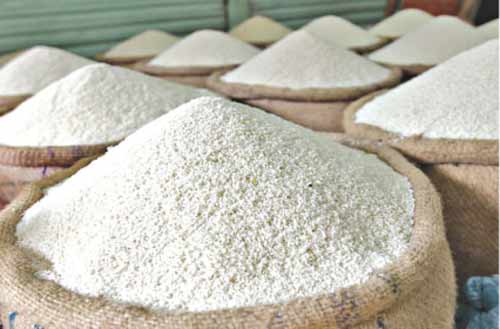 Dhaka, Bangladesh (BBN) – The BBN (Bangladesh Business News) has prepared the morning business round up compiling reports, published by different newspapers and news portals in Bangladesh.
Govt to buy rice from pvt importers
Desperate to boost the stock, the government is going to import rice through local traders after an initiative to bring in the staple from Cambodia through state-to-state arrangement has failed recently. The cabinet committee on purchase yesterday approved a proposal for importing 1 lakh tonnes of rice through open tender for Tk 42,250 to Tk 43,725 per tonne.
ACC summons Bacchu, 3 others
The Anti Corruption Commission has summoned former BASIC Bank board chairman Sheikh Abdul Hye Bacchu and three former directors M Anowarul Islam, Fakhrul Islam and AKM Kamrul Islam to record their statements with regard to two cases of loan defalcation that took place during their tenures rendering the once profit earning state-owned bank virtually bankrupt.
Dollar market volatility may hurt economy
The market for the US dollar has become unstable due to a number of factors, threatening to adversely affect Bangladesh's economy. Experts point to the sharp appreciation of the dollar against the taka, inadequate information, sluggish export growth, and banks' move to go for overseas transactions without even having their own tangible foreign currency incomes.
Bangladesh Bank expedites foreign currency support to banks
The central bank of Bangladesh has expedited its foreign exchange support through selling the US dollar directly to the banks for settlement of import bills, officials said. As part of the move, the central bank sold US$60 million at market rate to two banks directly on Wednesday to meet the growing demand for the greenback in the market.
BB frets about rising NPL in 3 new banks
Ballooning nonperforming loans (NPL) in three new banks — The Farmers, NRB Commercial and Meghna — have become a matter of serious concern for the Bangladesh Bank, said its senior officials yesterday. As of September, Farmers' NPL amounted to Tk 377.68 crore, up Tk 100 crore from a year earlier. It now accounts for 7.45 percent of the four-year-old bank's total outstanding loans.
7 banks fail to keep Tk 8,877cr in provision
Seven commercial banks faced Tk 8,876.51 crore in provision shortfalls against their disbursed loans as of September 30 as the scam-hit BASIC Bank's shortfall rose further and Standard Bank was included in the list of errant banks in the third quarter (July-September). The five other banks which faced provision shortfall are Sonali Bank, Rupali Bank, The Premier Bank, Bangladesh Commerce Bank and National Bank.
Shariah-based banking entails double-digit deposit growth
Bangladesh's Islamic banking bagged a buoyant year-on-year deposit growth, at a double-digit rate, as of last September. Many insiders attribute such surge to "trust" of the clients on the banking system whose share in the country's all banking deposits now comes to nearly 23 per cent.
ADB provides $300m loan to develop trade corridor in Bangladesh
The Asian Development Bank (ADB) and the Government of Bangladesh have signed agreements for $300 million in loans to help upgrade the Dhaka-Northwest international trade corridor in Bangladesh. Kazi Shofiqul Azam, Secretary, Economic Relations Division (ERD), and Manmohan Parkash, Country Director, ADB,signed the loan agreements on behalf of Bangladesh and ADB, respectively, at a ceremony in Dhaka on Wednesday.
BBN/SSR/AD