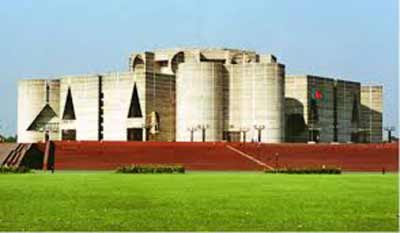 Dhaka, Bangladesh (BBN) – The BBN (Bangladesh Business News) has prepared the morning business round up compiling reports, published by different newspapers and news portals in Bangladesh.
Graft leaves 2 pvt banks in dire straits
Only four years after their inception, two private commercial banks are at a risk of becoming insolvent due to rampant corruption, posing a potential threat of a spill-over impact on the entire banking system, according to a Bangladesh Bank report. The issue has come to the notice of the Parliamentary Standing Committee on the finance ministry, which has voiced deep concern over the deteriorating condition of the Farmers Bank Limited and the NRB Commercial Bank.
EZ industries to pay duty, taxes on imports for selling goods locally
Industries set up in the country's economic zones (EZs) are now required to pay duty and taxes on imported raw materials if they sell their finished products in the domestic market. The same industries are entitled to enjoy duty-free benefit under the bonded warehouse facility on import of raw materials for their finished goods.
Bangladesh Bank to sit top executives of 29 banks Monday
The central bank of Bangladesh is going to meet top executives of 29 banks Monday afternoon to review the credit exposure of offshore banking units (OBUs) of the banks as well as the overall credit and deposit situation. The managing directors (MD) and chief executive officers (CEOs) of the banks have already been asked to attend the review meeting with their head of treasury and head of loan and advance, officials said.
The 'flexible' Shariah practice of Islamic banking in Bangladesh
Islamic banking in Bangladesh is taking shape rapidly with partial practice of Shariah amid the absence of a proper regulatory framework, posing threat to religious belief and profit margin of the banks' clients and investors. Islamic banking, an ideological banking and finance system, based on a frame within the Shariah principles, has been initiated aiming to provide economically viable financial intermediation alternatives to conventional banking.
Bangladesh needs to up annual infra dev spending to $12.5b: experts
Experts and economists on Sunday said that Bangladesh needed to increase investment to $ 12.50 billion for infrastructure development from existing annual spending of $ 3.5 billion to gain economic benefits of regional and international connectivity. At a seminar on 'Building Infrastructure for Growth and SDGs' at Radisson Hotel in the city, economists said that although an estimated $ 881 billion was invested in the infrastructure sector in Asia, this was not sufficient.
Ctg cargo transporters call off strike after 11 hours
The cargo transport operators of greater Chittagong called off their 48-hour transport strike from 5.00 pm on Sunday, following a call from the road transport and bridges minister and a successful meeting with the commissioner of Chittagong Metropolitan Police (CMP). Earlier, delivery of goods from the country's prime seaport was fully suspended from 6.00 am to 5.00 pm on Sunday, the first day of the strike, as the cargo transport owners and workers enforced the strike.
China to give $550m for petroleum project
Bangladesh and China yesterday signed a $550 million framework agreement for loan that will be used to implement a petroleum project with a view to ensuring energy security for the country. Under the project, crude and finished petroleum products will directly be taken to the Eastern Refinery in Patenga of Chittagong from the deep sea by way of two pipelines.
CSE approves 6pc dividend for shareholders
Chittagong Stock Exchange has declared 6 per cent cash dividends for its shareholders for 18 months ending June, 2017. At the 22nd annual general meeting of the bourse held on October 25, it also announced Tk 55 crore in profit after tax for the period between January 2016 and June 2017.
BBN/SSR/AD