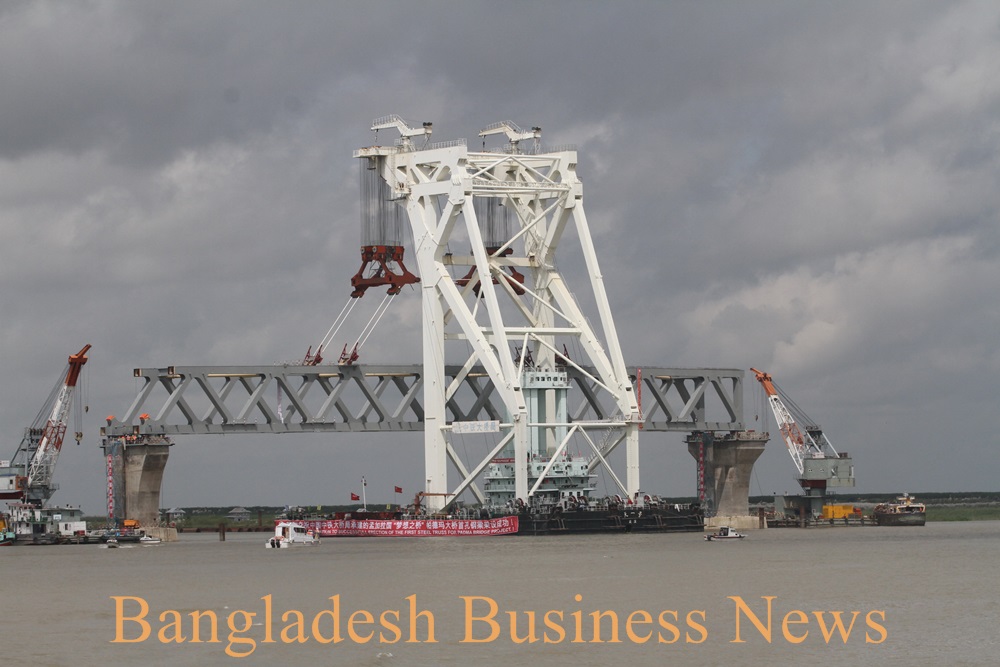 Dhaka, Bangladesh (BBN) – The BBN (Bangladesh Business News) has prepared the morning business round up compiling reports, published by different newspapers and news portals in Bangladesh.
Govt to relax rebate rules for import of capital machinery
The government is set to relax the rules for rebate facilities on the import of capital machinery. Items under the rebate facilities include machinery for LPG bottling and power plants, a Finance Division official told the Dhaka Tribune. The relaxing of the rebate facilities will waive more than 1% in duties and taxes.
Bangladesh's inflow remittance jump by 35% in Oct
The flow of inward remittances jumped by more than 35 per cent in October last over that of the previous month, according to the official figures. The remittances from Bangladeshi nationals working abroad were estimated at $1.16 billion in October 2017, up by $303.22 million from the level of the previous month. In August last the remittances stood at $856.87 million, according to the central bank statistics, released on Wednesday.
SIBL officials worried about job security
The abrupt departure of Social Islami Bank's board chairman and chief executive has got the senior and mid-level executives worried about their job security. "The new board and management have already started removing executives and recruiting new officials of their choice from other banks," said a senior executive wishing not to be named.
Bapex confirms gas reserve in new Shahbazpur well
State-run Bangladesh Petroleum Exploration and Production Company Ltd (Bapex) confirmed the presence of new gas reserve at Shahbazpur East-1 well located at Borhanuddin upazila of Bhola district on Wednesday, officials said. It flared up gas of around 30 million cubic feet per day (mmcfd) to make sure the new reserve, they said.
BB lowers interest rate further for long-term pvt sector loans
Bangladesh Bank on Wednesday lowered further the interest rate for long-term financing to the private sector entrepreneurs under the World Bank-funded financial sector support project. The BB issued a circular to the managing directors and chief executive officers of all banks saying that from now on the entrepreneurs would be allowed to take loans from banks at a maximum interest rate of LIBOR plus 3 per cent instead of existing rate of LIBOR plus 3.5 per cent.
Telenor to invest more, seeks clear terms
Telenor Group, the majority shareholder in Grameenphone, is keen to invest heavily in Bangladesh to broaden its digital services, especially in 4G segment, but wants to be clear on terms and conditions first, said its top executive. "Digital services are the future and Grameenphone is fully ready to invest in this segment," Sigve Brekke, CEO of the Norwegian multinational telecom company, said in an interview with The Daily Star yesterday. He, however, didn't mention the amount it plans to invest.
Govt announces 141 tax card winners
Government's revenue authority announced names of 141 tax-card winners this year to honour them as reputed taxpayers. Of the tax-card winners, 76 are individuals, 55 companies and 10 others of different other categories of taxpayers.
Tax fair attracts huge crowd across country
The National Board of Revenue witnessed huge crowds of taxpayers at different income tax fair venues across the country on Wednesday, the opening day of the week-long event, and received Tk 208 crore in income tax, up 8.66 per cent or Tk 16.58 crore on the first day of last year's fair. For the first time in the country, taxpayers in Dhaka, Chittagong and Sylhet also received at the fair income tax identity cards as proof of their tax payment.
BBN/SSR/AD