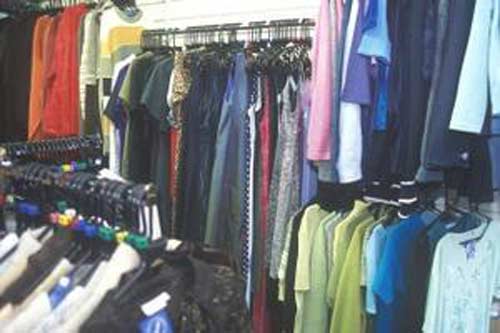 Dhaka, Bangladesh (BBN) – The BBN (Bangladesh Business News) has prepared the morning business round up compiling reports, published by different newspapers and news portals in Bangladesh.
India doubles export incentive for apparel
Hit by a sharp decline in textile exports in the current fiscal year, India's commerce and industry ministry has announced doubling an incentive under the Merchandise Export from India Scheme (MEIS) for garment exporters with immediate effect. Now exporters of garments will get back 4 percent of their exports' value, an increase of 2 percentage points, in the form of duty exemption scrips, which can be used to pay duties on inputs, including customs. A ministry statement on Friday said the enhancement was to support declining textile exports.
Loan deal with China's Exim Bank likely by Dec
A year-long uncertainty over getting Chinese loan for the Padma Rail Link project is likely to go soon as Exim Bank has confirmed signing of a loan agreement under government-to-government arrangement by December. Official sources said the Exim Bank board of directors approved the loan for the Tk 349.88-billion project at the end of October. The bank authority is now looking to China's Ministry of Commerce for approval.
NBR lists 1,000 foreign entities for scrutiny
The National Board of Revenue will conduct a 'functional survey' on foreign companies, their representative offices and other foreign entities operating in the country in any form to check tax evasion by the multinational companies through transfer pricing process. Income tax wing of the NBR has already identified around 1,000 companies for the survey suspecting that many of the firms are violating tax laws by hiding international transactions.
Pradip to join Farmers Bank as advisor
Senior Banker Pradip Kumar Dutta is set to join the Farmers Bank Limited (FBL) as advisor to help improving financial health of the fourth generation private commercial bank. The joining of Mr. Dutta was approved at a special board of directors meeting of the bank held its headquarters in Dhaka on Friday with its Chairman Dr. Muhiuddin Khan Alamgir in the chair.
Why do so many people want to open banks in Bangladesh?
More and more businessmen are showing keen interest to open new commercial banks in Bangladesh, even though the country's banking sector is under stress because of financial problems like non-performing loans (NPLs). As of September 30, the 57 commercial banks in the country have disbursed total loans of Tk752,730 crores. Of them, the NPLs stood at Tk 80,307 crores or 10.67% of the total loan amount, according to latest Bangladesh Bank (BB) data.
Bangladesh Taka depreciates 45 paisa against US$ last week
The exchange rate of Bangladesh Taka (BDT) deprecated significantly against the US dollar at the inter-bank foreign exchange market in the last week that ended on Thursday. The local currency depreciated by 0.55 per cent or 45 paisa against the US currency at the inter-bank forex market, according to the market operators.
ICAB awards 28 for best presented annual reports
The Institute of Chartered Accountants of Bangladesh (ICAB) yesterday honoured 28 firms for the best presented annual reports in 2016. Finance Minister AMA Muhith and Commerce Minister Tofail Ahmed presented the awards to the banks, manufacturers and public sector entities from 13 categories at a programme at the Pan Pacific Sonargaon Hotel in Dhaka. Brac Bank Ltd won the first prize in the private banking sector category while Southeast Bank and United Commercial Bank jointly became second and Prime Bank third. Janata Bank was honoured from among public sector banks.
Bangladesh's stocks gain for fourth straight week
Bangladesh's stocks extended the gaining streak for the fourth straight week as optimistic investors continued their buying spree on sector-wise stocks. Analysts said the market extended the winning streak as investors took position on from fuel & power, pharmaceuticals and food & allied sectors helped the major bourse to close at record high.
BBN/SSR/AD