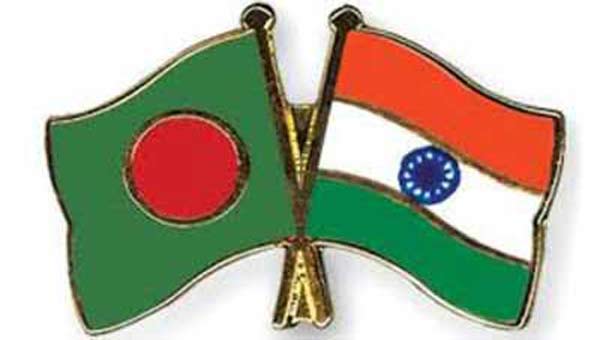 Dhaka, Bangladesh (BBN) – The BBN (Bangladesh Business News) has prepared the morning business round up compiling reports, published by different newspapers and news portals in Bangladesh.
India proposes Bangladesh for joint study on exports
India has suggested Bangladesh to carry out a joint study on products being exported by the two countries in order to complement each other and attain synergy. The proposal was made by Indian Commerce Minister Suresh Prabhu during a meeting with visiting Bangladesh's Industries Minister Amir Hossain Amu at the former's office on Friday.
Private credit growth continues ascent
Private sector credit growth is continuing with its ascent, helped in part by the higher import of food grains and capital machinery. In October, private sector credit growth stood at 18.63 percent, which is way higher than the target of 16.2 percent set for the first half of the fiscal year, according to data from the Bangladesh Bank.
Bangladesh slips one step in global entrepreneurship index
Bangladesh fell one notch down the latest Global Entrepreneurship Index to 134th position among 137 countries taken for global ranking, indicating some drawback to the country's business environment. The country also placed itself at the bottom of all the Asian countries included in the ratings, and only three Sub-Saharan African nations, namely, Burundi, Mauritania and Chad, came behind Bangladesh in the index.
15.56 lakh taxpayers submit returns
A total of 15.56 lakh individuals submitted their income tax returns within the deadline that ended on Thursday in the current fiscal year while 2.79 lakh submitted petitions seeking more time for filing tax returns, according to the NBR data. The number of returns submission in the current fiscal year increased by 36.01 per cent from 11.44 lakh in the previous year.
National helpline number 999 to launch next week
The nationwide emergency helpline 999 is set to be inaugurated by prime minister's Information and Communication Technology Adviser Sajeeb Wazed Joy next week. The office of the service has already been opened at the police control room in Dhaka city's Abdul Gani Road area, said sources from police headquarters.
Bangladesh Bank sells $30m more to 11 banks
The central bank of Bangladesh has sold US$30 million more to 11 banks directly to minimise the mismatch between demand and supply of foreign exchange in the market. "We've provided the foreign exchange support to the banks on Thursday to meet the demand for the greenback in the market," a senior official of the Bangladesh Bank (BB) told the BBN in Dhaka.
Global cotton production to rise in 2017/18
Global cotton area for 2017/18 is projected to increase by 11 per cent to 32.5 million hectares following two years of declining planted area. Planted area in India is estimated at 11.55 million hectares for 2017/18, with production projected to grow by 8.7 per cent to 6.2 million tonnes, according to International Cotton Advisory Committee (ICAC)'s latest estimation.
Stocks break four-week winning streak
Stocks drifted lower last week that ended Thursday, snapping a four-week gaining streak, as cautious investors opted for booking profit on quick-gaining stocks. Brokers said the risk-averse investors grabbed profit on large-cap sectors, especially from bank and telecommunication issues, taking the market into the red zone.
BBN/SSR/AD