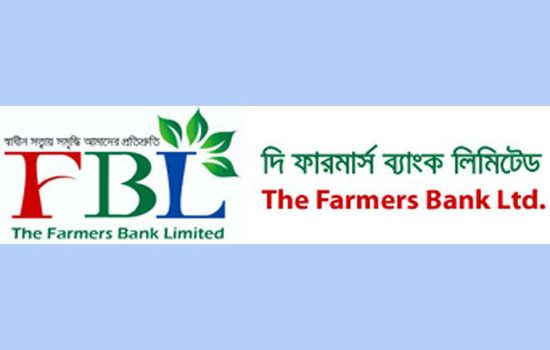 Dhaka, Bangladesh (BBN) – The BBN (Bangladesh Business News) has prepared the morning business round up compiling reports, published by different newspapers and news portals in Bangladesh.
Farmers Bank: Scam fallout getting worse
The cash-strapped Farmers Bank failed to repay interbank short-term loans of about Tk 700 crore to four banks over the past two months, a development that may further erode depositors' confidence in the scam-hit bank. The interbank lending market is where banks borrow from each other for a specific term, mostly for one week or less. Often, such loans are taken for a day.
Bangladesh Bank grills Farmers Bank MD
The central bank of Bangladesh on Wednesday grilled Managing Director and Chief Executive Officer of the Farmers Bank Limited (FBL) AKM Shameem on charge of his alleged liquidity crunch and loan disbursement bypassing its embargo. A standing committee of the Bangladesh Bank (BB) interrogated Mr. Shameem in a personal hearing held at the central bank headquarters on the day, according to the BB officials.
10,500MW power generation planned for Boro season
Dependence on expensive fuel oil-fired power plants is set to shot up during coming Boro season as the government plans to generate up to 5,900MW power from fuel oil-fired plants which was 3,400MW during the previous season. The state-run Power Development Board would be able to generate up to 10,500MW power during Boro irrigation season spanning from January to May, said officials, adding that some 56 per cent of the generation capacity would be from liquid fuel-fired power plants installed in public and private sectors.
Primary securities market seems sterile, IPO flow lowest since 2009
Country's primary securities market seems to be drying up as it witnessed the lowest IPOs (initial public offerings) and also smallest amount of funds raised in 2017 since 2009. According to information from Dhaka Stock Exchange (DSE), the amount of IPO funds declined 74 per cent this calendar year compared to previous year.
Russia will open bank in BD
CHITTAGONG, Dec 13: A branch of a Russian Bank will soon be opened in Bangladesh to establish banking channel aimed at expanding cooperation in the private sector. This was disclosed by Ambassador of the Russian Federation Alexander I Ignatov today. He said this while exchanging views with the leaders of Chittagong Chamber of Commerce and Industry at the CCCI office at World Trade Centre at Agrabad in the city this afternoon. Russia's Acting Consul General in Chittagong Viacheslav Zakharov accompanied him.
Red blinking
Four business groups, which got their loans of Tk 3,200 crore restructured under the central bank's special policy around three years ago, have failed to pay regular instalments for most of the loans. The companies — SA Group, Ratanpur Group, Keya Group and MR Group — now owe the money to a dozen state-run and private banks. The amount is 4 percent of the total defaulted loans of Tk 80,307 crore in the banking sector.
NBR to allow filing VAT returns by post, courier
The National Board of Revenue will allow businesses to file their value-added tax returns by post and courier services to save cost and time of traders and facilitate VAT payment process. VAT wing of the NBR may issue an order soon in this connection. Currently, traders or their representatives can file VAT returns only physically visiting the field level VAT offices of the NBR.
ADB to lend $6b in three years
The Asian Development Bank will lend more than $6 billion to Bangladesh in 43 projects from 2018 to 2020 to generate inclusive growth and help the country achieve the Sustainable Development Goals. The ADB said the projects will be bankrolled from its current indicative five-year plan covering 2016 to 2020. Under the current country partnership strategy, the bank will lend more than $8 billion to Bangladesh, up from $5 billion in the previous five-year period.
BBN/SSR/AD