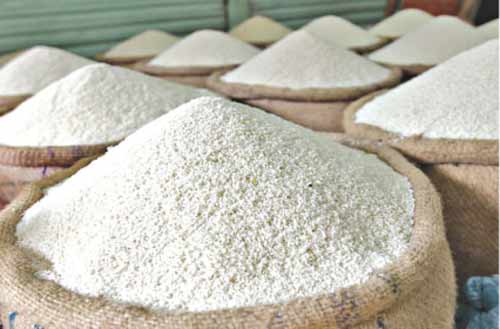 Dhaka, Bangladesh (BBN) – The BBN (Bangladesh Business News) has prepared the morning business round up compiling reports, published by different newspapers and news portals in Bangladesh.
No relief from high food prices in 2018
Inflation is likely to edge upwards in 2018 upon food price rises, according to economists, in a projection that is bound to cast a gloom upon the low-income families. "The economy has been overheating with actual growth exceeding the potential growth rate," said Zahid Hussain, lead economist of the World Bank's Dhaka office.
Port services become costlier as NBR wakes up to an SRO late
Port usage is poised to become costlier with the NBR asking the Chittagong Port Authority (CPA) to realise 15 per cent value-added tax (VAT) on all services: storage of products, scanning and other related activities. Officials said the National Board of Revenue (NBR) made a decision in a recent meeting to clear the confusion that has been prevailing among the CPA officials over applicability of VAT to the port-related services.
Cargo ban: UK imposes 10 conditions again
The United Kingdom has again imposed 10 conditions to lift an embargo on direct cargo flights from Dhaka. It came as a blow for the government which was expecting an announcement this month on ending the cargo ban. A three-member team of representatives from the UK recently visited the Hazrat Shahjalal International Airport to observe its security system.
EBL launches Artificial Intelligence banking in Bangladesh
Eastern Bank Ltd (EBL) has launched country's first Artificial Intelligence (AI) based banking chatbot aiming to provide faster services to its clients. The chatbot titled 'EBL DIA' (EBL Digital Interactive Agent) – where anyone can interact with EBL through chatting with an AI (Artificial Intelligence) based Chat Robot on social media platform.
Private sector credit growth hits 19pc
Private sector credit growth continued its ascent in November, crossing the 19 percent-mark last month on the back of banks' aggressive lending to log in profits amid the low lending rate. Last month, private sector credit growth stood at 19.06 percent, which is far beyond the target of 16.2 percent set by the Bangladesh Bank for the first half of the fiscal year.
Banks scramble for rescheduling loans to avert NPL buildup
Banks got into a last-minute race seeking permission from the central bank to allow rescheduling loans under special considerations to help avert further buildup of their classified loans, as the year draws to a close, officials said. And the scrambles forced the central bank to operate today (Saturday) on the weekend under a special arrangement.
Banks should manage liquidity with caution
Senior bankers and experts suggest Bangladesh's banks be cautious in liquidity management from the start of 2018 as a majority of them have been facing a shortage of available liquid funds at the extreme end of this year. An increasing trend in private sector credit growth, large import payments and declining depositors' confidence on the banking sector may erode banks' liquidity base, they said.
Bangladesh's stocks: Year's last week end on high note
Bangladesh's stocks rebounded last week that ended on Thursday, the last week of 2017, breaking a four-week losing spell, as were on buying mood on large-cap stocks. Market operators said the market rebounded backed by substantial gain of large-cap stocks like Lafarge Surma Cement which dominated the week's turnover and gainer chart.
BBN/SSR/AD