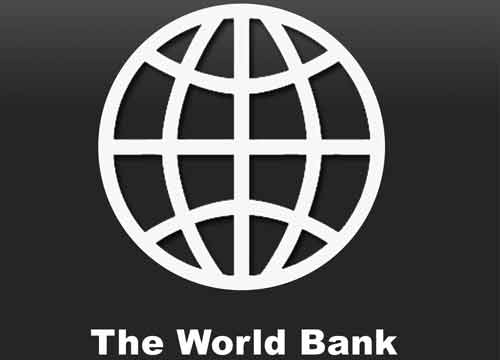 Dhaka, Bangladesh (BBN) – The BBN (Bangladesh Business News) has prepared the morning business round up compiling reports, published by different newspapers and news portals in Bangladesh.
World Bank projects country's GDP growth at 6.4pc in FY '18
The World Bank (WB) projected Bangladesh's economic growth at 6.4 per cent in the current fiscal, one-per cent down the government-set target for some risks. For the current financial year (FY), 2017-18, the government has taken a target to achieve 7.4 per cent Gross Domestic Product (GDP) growth on the back of socioeconomic-development recipe its has put in place.
India rice exports seen surging to record as Bangladesh boosts buying
India's rice exports likely jumped 22 per cent in 2017 to a record 12.3 million tonnes as neighbouring Bangladesh ramped up purchases after flooding hit its crops, industry officials said. The boost in shipments from the world's top exporter of the grain is set to extend into 2018 as Bangladesh and Sri Lanka continue to buy aggressively amid depleting inventories in no 2 exporter Thailand, the officials said.
'Bangladesh is aid independent'
Bangladesh is not an aid-dependent country anymore and it has already started dictating the donor agencies, speakers said at a seminar on Wednesday. They also emphasized that Bangladesh should transform its aids from grants to concessional loans through building partnership with the foreign parts.
Money Laundering: Won't let anyone off the hook
Prime Minister Sheikh Hasina in parliament yesterday mentioned names of some politicians and businessmen, including Khaleda Zia's two sons, who she said were involved in money laundering. Responding to a lawmaker's query during the prime minister's question-answer session, she also presented a list of 50 people, whose names she claimed were cited in the Paradise Papers, a massive leak of financial documents.
Stocks extend losing streak to fifth day with turnover falling
Dhaka stocks declined on Wednesday, extending the losing streak to the fifth session, with a decreased participation of investors as many investors preferred to remain on the sidelines while some of them kept selling shares to avoid losses. DSEX, the key index of Dhaka Stock Exchange, lost 0.42 per cent, or 26.08 points, to close at 6,172.44 points on the day. The DSEX lost 145.80 points in last five sessions.
AB Bank must set aside Tk 165cr as provision: BB
Bangladesh Bank has rejected AB Bank's request for keeping provisioning in four phases between 2018 and 2021 against the Tk 165 crore laundered to the UAE in 2014. In November last year, the central bank instructed the bank to immediately classify the laundered amount and end all borrowing, investing and lending through its offshore banking unit.
Frame clear guidelines to implement new VAT law
Policymakers and stakeholders have recommended the government to frame clear guidelines for the private sector for implementation the new VAT law, after identifying the main reasons as to why the law could not be implemented and had to defer by two years. They also suggested making the guidelines public to remove the existing confusions so that the investors could get a clear signal about a stable and consistent VAT policy and the government could avert repetition of postponement of the law.
Rice import rockets 18 times through Hili port
Bangladesh imported 360,607 metric tons of rice from India through the port in 2017, whereas the import was about 18 times less – 20,675 metric tons – in 2016. The amount of rice import through the port in 2017 is only about 90,000 tonnes less than the total amount of rice import over the four preceeding years. Its import from 2013-2016 stood at 451,985 metric tons, according to sources at Hili port authorities.
BBN/SSR/AD