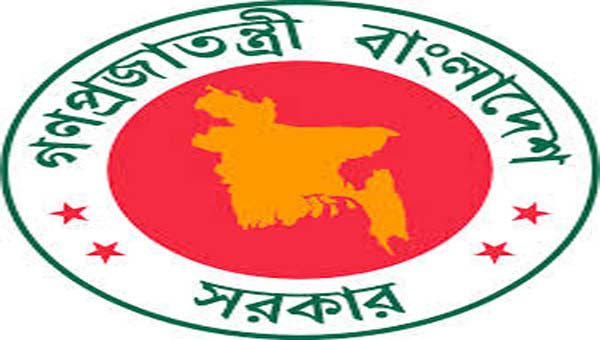 Dhaka, Bangladesh (BBN) – The BBN (Bangladesh Business News) has prepared the morning business round up compiling reports, published by different newspapers and news portals in Bangladesh.
BB, state-owned banks asked to check info leaks
The Financial Institution Division has directed the state-run financial entities to check any leak of 'confidential' information as reports on scams frequently grabs the headlines in local and international media tarnishing image of the ruling party. Officials said that the division gave the directive in a letter on February 1 asking the Bangladesh Bank, state-owned commercial banks and other financial entities to take necessary measures so that no confidential information relating to intelligence and security could be exposed to any person beyond the authorities concerned.
India, China in race for stake in DSE
Two economic giants — India and China — are in a race to buy 25 percent stake in the Dhaka Stock Exchange. A consortium of the Shanghai Stock Exchange and the Shenzhen Stock Exchange has proposed to purchase 45 crore shares of the DSE for Tk 22 each.
ICB unwilling to invest in Farmers Bank shares
The Farmers Bank Limited (FBL), a fourth-generation private bank, has proposed to sell shares worth Tk355 crore to Investment Corporation of Bangladesh (ICB) in order to meet its capital shortfall. However, the board of directors of ICB is unwilling to buy shares of the Farmers Bank, owned by former minister MK Alamgir, as the directors think that it will be risky to pour funds into a troubled bank. The Collective Bargaining Agent (CBA) members of ICB have opposed the investment plan.
Demutualisation of DSE draws scathing criticism
Probe-body chief Khondoker Ibrahim Khaled said Monday a "powerful vested quarter", consisting of 200 persons, were behind the collapse of the stock-market and they still dictate terms. There is a "powerful vested quarter involved in it", Mr Khaled, a former deputy governor of Bangladesh Bank, told a seminar organised at a city hotel by an online news-portal.
Farmers Bank Loans: MK Alamgir denies taking commission
Ruling Awami League lawmaker Muhiuddin Khan Alamgir yesterday claimed that the media reports against him over the Farmers Bank loan scam were based on imagination. Speaking at the Jatiya Sangsad, he also denied all the allegations of his involvement in irregularities in disbursing loans from the bank when he was its chairman.
DSE board to try to reconfirm Chinese consortium's selection
The Dhaka Stock Exchange board at a meeting on February 18 will try to reconfirm the selection of Shanghai Stock Exchange-led consortium for selling 25 per cent of its stake, shrugging off the Bangladesh Securities and Exchange Commission's pressure to select the second highest bidder, India's NSE-led group, said a number of directors.
ADP spending up 37pc in Jul-Jan
The government's development spending rose 36.88 percent year-on-year to Tk 54,718 crore in the first seven months of the current fiscal year on the back of an increased use of foreign aid. Project aid utilisation went up by 120 percent to Tk 23,336 crore during the period, according to the Implementation Monitoring and Evaluation Division.
ADB provides $20m to EBL for Bangladesh apparel sector
The Asian Development Bank (ADB) signed an agreement with Eastern Bank Ltd (EBL) on Monday for a $20 million loan to support the development of Bangladesh's textile and garment sectors. The agreement was signed by Christine Engstrom, Director for ADB's Private Sector Financial Institutions Division, and Ali Reza Iftekhar, Managing Director and CEO of EBL, at a ceremony in the capital Dhaka.
BBN/SSR/AD