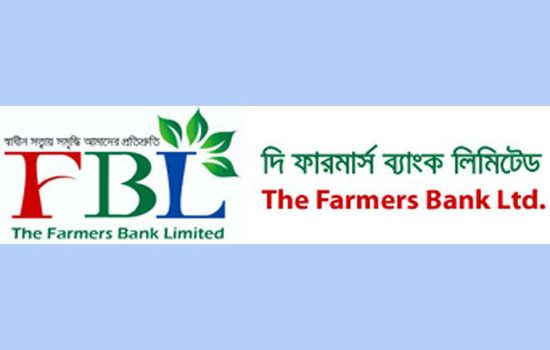 Dhaka, Bangladesh (BBN) – The BBN (Bangladesh Business News) has prepared the morning business round up compiling reports, published by different newspapers and news portals in Bangladesh.
SoCBs, ICB yet to take decision on capital injection
Four state-owned commercial banks (SoCB) and a financial institution are yet to take any final decision on injecting capital into the troubled Farmers Bank Limited (FBL) in a bid to rescue it. Chairmen and managing directors of the Sonali, Janata, Agrani and Rupali banks and Investment Corporation of Bangladesh (ICB) discussed the issue at a meeting at the central bank in Dhaka on Tuesday, with Bangladesh Bank (BB) Governor Fazle Kabir in the chair.
ACC bans foreign trip by ex-audit committee chair
The Anti-Corruption Commission on Tuesday imposed a ban on foreign trip by former Farmers Bank Ltd audit committee chairman Md Babul Chisty as an inquiry into allegation of money laundering from the bank was under way. Commission's deputy director M Samsul Alam sent a letter asking Special Branch of police special superintendent (immigration) to take necessary action in this regard, said a director.
Bangladesh enters 4G era on Feb 19
The government is set to earn about $593.33 million from spectrum auction and offering technological neutrality to the top three mobile operators, which is less than half of its target. The Bangladesh Telecommunication Regulatory Commission will award 4G licences to Grameenphone, Banglalink, Robi and Teletalk on February 19, taking Bangladesh into the fourth generation data service era.
Honda to start assembling motorcycles in Bangladesh this year
The Japanese Honda Motor Company is going to manufacture motorcycles in Bangladesh this year as the company's concern "Bangladesh Honda Private Limited" is setting up a motorcycle assembly and manufacturing plant in the country. This was disclosed at a meeting between Industries Minister Amir Hossain Amu and a delegation from Bangladesh Honda Private Limited at the Industries Ministry in the city, according to a press release.
Bangladesh's trade deficit doubles in H1 of FY 18
The country's overall trade deficit nearly doubled in the first-half (H1) of this fiscal year (FY), 2017-18, following higher import payments against lower export receipts, officials said. The deficit rose by more than 91 per cent or US$4.12 billion to $8.63 billion during the July-December period of FY 2017-18, from $4.51 billion in the same period of the previous fiscal, according to the latest central bank statistics.
Authority abuses power to misplace FDR with cash-strapped FBL
The Climate Change Trust Fund (CCTF) authority has abused their entrusted power in collusion with each other, taking advantage of the loopholes in the Climate Change Trust Act 2010, climate activists alleged. They demanded reconstitution of the trustee board by incorporating independent and non-partisan members, especially professionals having expertise in fund management and financial risk analysis.
BSEC to take legal action against co directors not holding required shares
The Bangladesh Securities and Exchange Commission on Tuesday decided to take legal action against the listed companies' directors who do not hold at least 2 per cent shares of their companies breaching securities rules. The commission also decided to issue an order to the companies to ensure that their sponsor-directors hold minimum 30 per cent of total shares as per the rules.
Govt plans 'textile village' under PPP
The government is going to set up a "textile village" on 28 acres of land belonging to Tangail Cotton Mills under Bangladesh Textile Mills Corporation (BTMC) through a public-private partnership (PPP) initiative. Ramisa Group has proposed to develop the village at Mirzapur in Tangail at an estimated cost of about Tk 1,200 crore.
BBN/SSR/AD