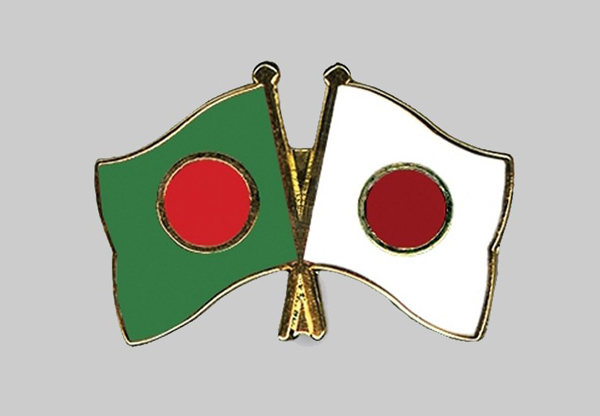 Dhaka, Bangladesh (BBN) – The BBN (Bangladesh Business News) has prepared the morning business round up compiling reports, published by different newspapers and news portals in Bangladesh.
Japan eyes big projects
Under a new government-to-government initiative, more than a dozen Japanese companies have shown interest in investing in eight infrastructure projects, including a second Padma bridge and another metro rail. More than one Japanese company has expressed interest in each project and sought detailed information on those, said several officials of Bangladesh's Public Private Partnership Authority (PPPA).
UK lifts ban on direct Dhaka-London freight flight
The UK Sunday withdrew the ban it had imposed on direct Dhaka-London freight flights two years back on security grounds, excepting Biman trips for now. In the wake of some untoward happenings, the UK government had imposed the restrictions citing poor security at Hazrat Shahjalal International Airport (HSIA) in Dhaka.
DSE likely to reconfirm share sales to Chinese group today
The Dhaka Stock Exchange board at a meeting today is likely to reconfirm its selection of a Chinese consortium for selling 25 per cent of its stake unless the government intervenes, DSE sources said. The Bangladesh Securities and Exchange Commission has been pressurising the DSE to select the second-highest bidder, India's National Stock Exchange-led group, they said.
Insurers dodged Tk345 crore tax using five means
Eight insurance companies have allegedly avoided around Tk345 crore in Value Added Tax (VAT) in four years, according to officials at the Large Taxpayers Unit (LTU) for VAT under the National Board of Revenue (NBR). The insurers evaded the tax between 2013 and 2016 in these five ways – presenting low insurance tariff, reporting false tariff codes, issuing partial coverage against single bonds, and dodging VAT on agent commission and reinsurance commission.
Low-cap cos dominate gainers' chart
Listed companies with low capitalisation dominated the gainer's chart of the Dhaka Stock Exchange (DSE) Sunday though they had no price sensitive information (PSI) or any expansion plan. The premier bourse served show-case notice on some of the low-cap companies recently. The companies, however, informed the premier bourse that they have no price sensitive information.
4G mobile services start today
All the three private mobile phone operators—Grameenphone, Robi and Banglalink— will launch 4G services today immediately after getting licences from the telecom regulator. Bangladesh Telecommunication Regulatory Commission has scheduled to hand-over 4G licences to all the three entities along with the state-owned Teletalk today in the evening at a ceremony to be held at Dhaka Club.
Fix private sector's problems to achieve SDGs: experts
Bangladesh will not be able to achieve the Sustainable Develop-ment Goals within the 2030 deadline without addressing challenges confronting the private sector, experts said yesterday. The country's private sector is facing problems ranging from sluggish infrastructure investment, lack of skilled human resources to the energy crisis, unplanned urbanisation, and industrial pollution.
NBR: Insurers resorting to new ways of VAT evasion
The National Board of Revenue (NBR) is alleging that many insurance companies are using new ways to avoid value-added tax (VAT), according to sources at the board. NBR's Large Taxpayers Unit for VAT (LTU-VAT) recently found tax evasions totaling Tk4.37 crore by seven insurance companies in four years in an internal audit.
BBN/SSR/AD