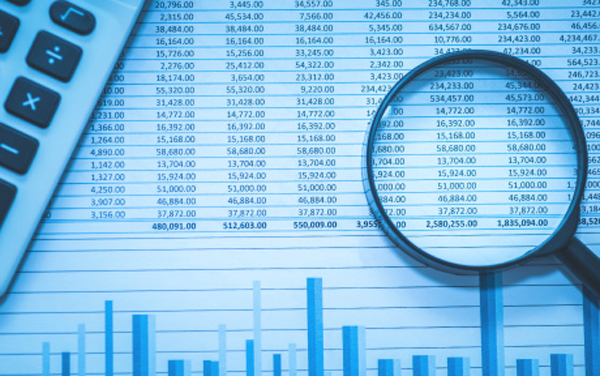 Dhaka, Bangladesh (BBN) – The BBN (Bangladesh Business News) has prepared the morning business round up compiling reports, published by different newspapers and news portals in Bangladesh.
Keep watch on banks
The Metropolitan Chamber of Commerce and Industry yesterday urged the government to pay special attention to banking sector management in the budgetary measures for next fiscal year. "Almost all the banks are suffering from liquidity shortage. A big problem will arise unless this is overcome," said MCCI Vice-President Golam Mainuddin at a discussion held at the National Board of Revenue headquarters.
New move to conduct seismic survey in offshore blocks
The government has moved afresh to carry out seismic survey in offshore blocks to acquire data on hydrocarbon deposits to chalk out future steps for ensuring the country's energy security. State-run Petrobangla has floated an international tender recently to hire a two-dimensional (2D) seismic survey vessel along with data acquisition, processing, interpretation, and resource evaluation services in offshore Bangladesh.
Govt to procure 10 lakh tonnes of boro rice this year
The government on Sunday announced that it would procure over 10.5 lakh tonnes of Boro rice this year with the price of paddy at Tk 26 per kg and husked rice at Tk 38 per kg. 'We have decided to procure 9 lakh tonnes of husked rice and 1.5 lakh tonnes of paddy,' food minister Md Qamrul Islam told a news briefing after attending a meeting of the food planning and monitoring unit of his ministry at the Secretariat.
Industries sector driving record GDP growth
Standing on the shoulders of the country's industries sector, Bangladesh is on the verge of achieving a new record in GDP growth for Fiscal Year (FY) 2017-18. According to Bangladesh Bureau of Statistics (BBS) data, Bangladesh will achieve a GDP growth of 7.65% in the current FY, exceeding an earlier prediction of 7.4%. The data also confirmed that the industries sector is the key driver of this projected growth.
Bangladesh faces stiffest tariff in US
Bangladesh pays the highest import duties out of all the 232 exporting nations to the US because of its substantial trade in apparel and footwear — items that the US generally taxes highly. Pew Research Centre, a Washington-based think-tank, analysed data from the US International Trade Commission and found that Bangladesh faces the highest import duties.
Move underway to withdraw Rupali Bank shares from Pak Summit Bank
After a three-year lull, the government has moved forward to withdraw existing shares of state-run Rupali Bank from Pakistan-based Summit Bank, officials said. To this effect, they said, a high-powered committee formed by Rupali Bank will visit Pakistan soon.
Telcos seek VAT waiver on 4G service revenue sharing
Association of Mobile Telecom Operators of Bangladesh has sought exemption from payment of value-added tax on revenue sharing with Bangladesh Telecommunication Regulatory Commission for 4G services. As per licensing conditions, mobile operators pay 5.5 per cent of their gross revenue as revenue sharing to the government, represented by BTRC.
Economists think banks should offer single digit lending rate
Economists said the interest rate should come down to a single digit soon as the recent downward adjustment of cash reserve requirement (CRR) and decision to allow deposits of up to 50% of state agency funds in private banks will address the liquidity crisis in the banking sector. They requested Bangladesh Bank (BB) to take pragmatic measures including strengthening its monitoring activities and maintaining transparency in the banking sector for the sake of the economy.
BBN/SSR/AD