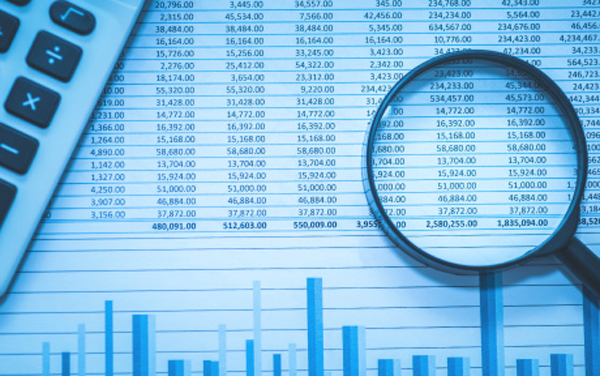 Dhaka, Bangladesh (BBN) – The BBN (Bangladesh Business News) has prepared the morning business round up compiling reports, published by different newspapers and news portals in Bangladesh.
Banking sector at risk due to aggressive lending
The banking sector is at grave risk due to disbursement of massive loans to a handful of large businesses, experts have said. There have been complaints that banks are lending to large-scale businesses while the small and medium enterprises are ignored. When powerful businessmen are unable to pay their dues on time, the banks are powerless to act against them, which in turn causes a liquidity crisis in the banking sector.
LNG supply begins next month
The ship carrying Bangladesh's first import consignment of liquefied natural gas has anchored in the Bay of Bengal, with the help of which LNG supply to the national grid is scheduled to begin next month. The vessel—Excellence—which brought in 1.37 lakh cubic feet of LNG from Qatar will be permanently attached with the base station or the LNG terminal.
227 large cos not under LTU despite eligibility
Some 227 large companies still remain under the purview of the field-level Value Added Tax (VAT) offices despite having eligibility to come under the functional supervision of Large Taxpayers Unit (LTU). These companies are paying above Tk 50 million VAT annually to National Board of Revenue (NBR).
Bangladesh's imports grow by 14.19% in nine months
Bangladesh's overall imports grew by 14.19 per cent in the first nine months of the current fiscal year (FY), mainly due to higher import of food grains and fuel oils, officials said. The settlement of letters of credit (LCs), generally known as actual import, in terms of value, rose to US$38.41 billion during the July-March period in the FY 2017-18 from $ 33.63 billion in the same period in the previous fiscal, according to the central bank's latest statistics.
Weekly review: Bangladesh's stocks witness mild correction
The prime index of the Dhaka Stock Exchange (DSE) faced marginal correction last week that ended on Thursday as risk-averse investors booked profit on sector-wise stocks. Analysts said lower than expected earnings results and dividend declarations of many companies prompted investors to booked quick-gain, taking the market into red zone.
Businesses for setting up private warehouse at Benapole port
Businesses on Sunday recommended that the government should facilitate setting up private sector warehouses at Benapole Land Port to increase storage capacity at the port for boosting trade with India. They said that the current storage capacity of the port was very inadequate for imported goods.
Ibn Sina washes its hands of Islami Bank
Ibn Sina Trust, one of the sponsor shareholders of Islami Bank Bangladesh, is set to sell off its entire 2.24 percent stake in the bank within the next 30 days. The trust will sell 3.60 crore shares through block markets of the Dhaka Stock Exchange and the Chittagong Stock Exchange at the prevailing market price, it said in a posting on the DSE website on Thursday.
BB developing collateral database to prevent forgery
The central bank of Bangladesh has started the process of developing a collateral database to prevent document forgery and corruption during sanctioning loans, officials said. "Development of collateral database will prevent fraud, forgery and corruption arising from mortgaging unlawfully the same property against more than one loans sanctioned by banks and non-banking financial institutions (NBFIs)," the central bank said in a notification, issued on Thursday.
BBN/SSR/AD