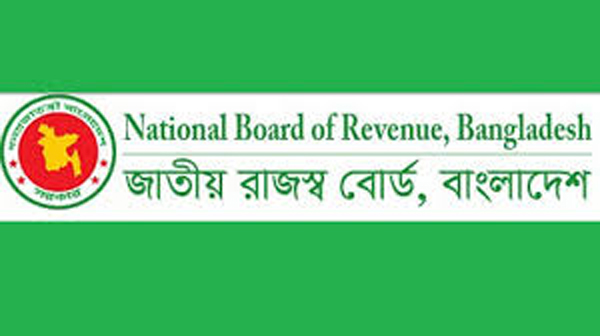 Dhaka, Bangladesh (BBN) – The BBN (Bangladesh Business News) has prepared the morning business round up compiling reports, published by different newspapers and news portals in Bangladesh.
Govt to make EFD, instead of ECR, mandatory for shops
National Board of Revenue may introduce a more sophisticated electronic fiscal management system instead of conventional electronic cash register machine in the national budget for the next fiscal year 2018-2019 to make VAT collection from shops automated and prevent evasion. Finance minister Abul Maal Abdul Muhith has already asked NBR to make preparations for introducing the system under which electronic fiscal device would be installed at shops.
BB enhances FX loan ceiling for textiles, apparel marker
The central bank of Bangladesh has enhanced the foreign currency loan limit for the members of BGMEA and BTMA under its Export Development Fund (EDF) scheme to help boost the export earnings, officials said. "It has now been decided to enhance the limit of US$ 20 million to $25 million for member mills of BGMEA and BTMA," a notification said, issued by the Bangladesh Bank (BB) Monday.
Huge loans written off to flatter balance sheets
Banks made wholesale loan write-offs in the final quarter of 2017 in a bid to flatter their balance sheets and overall performance. As much as Tk 1,875 crore was written-off between October and December of last year, in contrast to Tk 322 crore three months earlier.
PC to revise DPP for curbing misuse of taxpayers' money
The Planning Commission (PC) is set to revise the existing Development Project Proposal (DPP) format in a bid to check fraud and misappropriation of public funds, officials said Monday. They said the PC is going to incorporate one particular segment called 'the project design life' into the DPP format with a view to knowing about the economic life of a project.
Stocks end 13-day losing streak on bargain hunting
Dhaka stocks on Monday ended a 13-day bear run, the longest losing spell at the Dhaka Stock Exchange, as investors went for bargain hunting, focusing mainly on undervalued scrips. DSEX, the key index of the DSE, gained 0.41 per cent, or 22.58 points, to close at 5,413.28 points on Monday after losing 423 points in the previous 13 trading sessions.
IFC offers $40m loan to lower middle-income group
The International Finance Corporation (IFC) has proposed investing up to US$ 40 million in a state-run financial entity in the form of loans to the lower middle-income people in Bangladesh, officials said. According to its Articles of Agreement, the private sector lending arm of the World Bank (WB) needs to take prior permission from the member state concerned if it wants to finance an enterprise in the territories of that country.
Two banks get BSEC consent to issue Tk900cr bond
The Bangladesh Securities and Exchange Commission (BSEC) has permitted two private commercial banks – Mercantile Bank and Rupali Bank Limited – to issue subordinated bonds worth a total of Tk900 crore. The approval came at 645th meeting of the BSEC presided over by its chairman Prof M Khairul Hossain at capital on Monday.
Govt offices should use locally made software
The government should promote the use of locally developed software and ICT services in all government offices to help the sector flourish, Bangladesh Association of Software and Information Services (BASIS) said yesterday. In the next national budget, the government should also allocate at least 5 percent of the 'digitisation fund' especially for software and ICT services, the association said.
BBN/SSR/AD