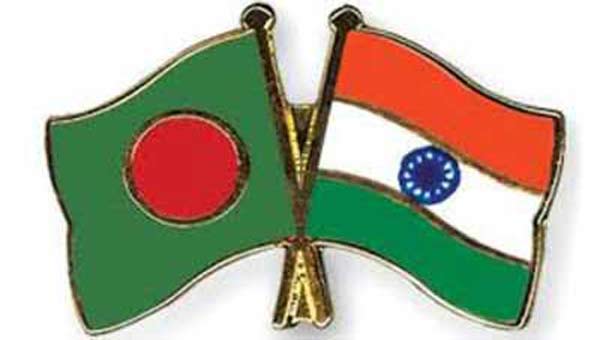 Dhaka, Bangladesh (BBN) – The BBN (Bangladesh Business News) has prepared the morning business round up compiling reports, published by different newspapers and news portals in Bangladesh.
Two new lines of credit for $5bn likely
The government is set to sign two deals on two new lines of credit for about $5 billion from India under conditions usually applied for supplier's credit. The deals are likely to be signed during prime minister Sheikh Hasina's visit to India scheduled for April 7-10. A memorandum of understanding on the third line of credit for $4.5 billion would be signed, with provisions for signing separate agreements when necessary, for 'investment' in 18 projects in 'priority socio-economic sectors' in Bangladesh, according to the draft of the memorandum.
Biman borrows $ 66.5m to pay dues against two new aircraft
Biman Bangladesh Airlines has taken US$ 66.50 million loan from Sonali Bank Limited to adjust pre-delivery payment (PDP) dues for two more Boeing aircraft. The country's largest state-owned commercial bank (SoCB) had arranged the loan for the national flag carrier by taking deposit from the central bank's foreign exchange reserve, officials said.
Low onion prices depress growers
A good domestic harvest and an upsurge in imports have led to the drop in onion prices, much to the dismay of many growers who are now staring at losses. In growing areas, the prices of the most popular variety of locally grown onion have plunged to Tk 600 a maund (40 kilograms) from Tk 800-Tk 900 last year, according to traders. And it is the same story for the other varieties of onion.
Bangladesh Bank sells $25m to Sonali Bank
The central bank has sold US$25 million to Sonali Bank Limited directly to meet the growing demand for the greenback, officials said "We've sold the US dollars to the state-owned commercial bank (SoCB) at market rate on Monday to settle their import payment obligations practically for fuel oil," a senior official of the Bangladesh Bank (BB) told BBN in Dhaka. He also said the central bank may provide such foreign currency support to the banks in line with the market requirement.
Bangladesh's stocks rebound amid increase turnover
Bangladesh's stocks returned to higher on Monday, snapping a three-day losing streak, as optimistic investors took position on some large-cap stocks. Analysts said the market rebounded as investors showed their buying appetite on sector specific large-cap shares amid optimism.
Foreign funds double in DSE
Net foreign investment in Dhaka Stock Exchange more than doubled to Tk 754.58 crore year-on-year in the first quarter this year, as the Bangladeshi stocks are gradually becoming lucrative for investment. Overseas investors bought shares worth Tk 1,758.01 crore and sold shares worth Tk 1,003.43 crore during the January-March period, according to DSE data.
Lending rates cut further to 9.77pc
Scheduled banks cut their rates of interest on lending further in February, the 26th month in a row, as the businesspeople were reluctant to borrow from banks amid a dull business situation in the country, said Bangladesh Bank officials. The rates of interest on lending declined to 9.77 per cent in February from 9.85 per cent in January this year. BB data showed that the average rate of interest on lending dropped below 10 per cent in November last year for the first time in the country's banking history.
Massive bid for R-LNG sans demand, pricing calculations
The government has gone for building many LNG terminals and import of expensive re-gasified LNG (R-LNG) from multiple sources allegedly without proper study on demand and pricing. A senior Petrobangla official told the FE that Energy and Mineral Resources Division (EMRD) under the Ministry of Power, Energy and Mineral Resources (MPEMR) has already inked a number of deals and memoranda of understanding (MoU) with different private entities from home and abroad in this regard.
BBN/SSR/AD