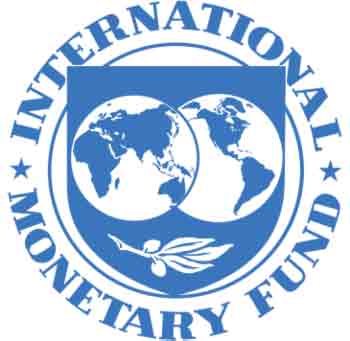 Dhaka, Bangladesh (BBN) – The BBN (Bangladesh Business News) has prepared the morning business round up compiling reports, published by different newspapers and news portals in Bangladesh.
IMF identifies future risks for Bangladesh
Considering the fast approaching general election in Bangladesh and a likely post-Brexit economic slowdown in Europe, the International Monetary Fund has identified seven risk areas where Dhaka needs to take policy measures. Most importantly, political turmoil may return and security conditions could worsen, adversely affecting confidence, investment and growth, the IMF says.
Banks to bear transfer cost of remittance up to $200
Bangladesh Bank has taken a decision to allow non-resident Bangladeshis to send their hard-earned money home without cost up to $200 with a view to encouraging them to remit greenbacks through banking channel.The central bank will ask the commercial banks to reimburse the cost of remitted money from their respective fund of corporate social responsibility programme, a BB official told New Age on Sunday.
Govt to transfer Tk369 cr from procurement funds
The government has decided to transfer Tk369 cr from the local rice and wheat procurement programme aiming to meet the import demand, officials said. The import is planned from Vietnam and other rice producing countries, the officials said, adding, private importers will be engaged in the process. The development came as the Food Ministry failed to procure rice from farmers across the country due to high prices of their produce.
Worries over VAT on packaged spices
People will have to pay more to buy packaged powders of spices due to the imposition of uniform 15 percent VAT on these essential cooking ingredients from July 1. Mustard oil will also get pricier as 15 percent Value Added Tax has been slapped on it. At present, mustard oil is exempted from VAT while Tk 6 has to be paid as VAT against an administered price of Tk 40 for each kilogram of packaged powders of spices.
Bangladesh's stocks end lower for third day
Bangladesh's stocks extended the losing streak for the third straight session on Sunday as risk-averse investors continued their profit booking sell-off on sector specific stocks. Brokers said the market witnessed another downbeat session as risk-averse investors continued preferred to book quick-gain on their investment over the recent price surge while some were observing the market movement.
Review cap on credit card interest
About 70 percent of credit card-users pay off their loans before incurring any interest, leaving banks to rely on the remainder to make profits, said bankers. The Association of Bankers Bangladesh (ABB), a forum of banks' chief executives, explained this in a letter to the central bank recently, after Bangladesh Bank's move to cap credit card interest rates.
DSE gets poor response to share sales to strategic partner
The board of directors of Dhaka Stock Exchange has rejected the prices quoted by four entities for the DSE's shares in their bid to become strategic partner of the demutualised bourse. At a meeting presided over by DSE chairman Abul Hashem, the bourse's board last week made the decision, DSE managing director AKM Majedur Rahman told New Age on Sunday.
Forex reserves not enough: IMF
The International Monetary Fund has raised questions about the adequacy of Bangladesh's foreign currency reserves, now more than $32 billion, at a time when the government seems rather satisfied with the sum. The amount is enough to foot 8.95 months' import bill of Bangladesh, but given the country's slow export growth and decline in remittance inflows, the safe reserve limit should be equal to 9.6 months' import bill, the IMF said last week.
BBN/SSR/AD