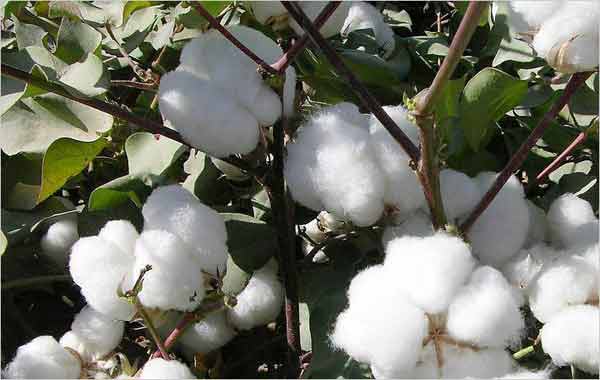 Dhaka, Bangladesh (BBN) – The BBN (Bangladesh Business News) has prepared the morning business round up compiling reports, published by different newspapers and news portals in Bangladesh.
Cotton import on the rise
Bangladesh's cotton import will creep up to 7.1 million bales in 2017-18, further consolidating its position as the world's largest importer of the fibre, according to the United States Department of Agriculture. In 2016-17, 7 million bales are expected to be imported. One bale equals 480 pounds or 218 kg, and the cotton year begins on August 1 and ends on July 31.
Landslides kill 130 in southeastern Bangladesh
At least 130 people, including four army personnel, have been killed in a landslide caused by heavy rain in three hill districts of southeastern Bangladesh. The death toll may rise further, according to officials. In Rangamati, 98 people died in most affected district and 77 people were injured, a district relief and rehabilitation officer said.
Dhaka air cargo drops after EU steps
Air freight from Dhaka to the European Union destinations has reportedly dropped one-third as the bloc, worried about security, requires Bangladesh to put goods under additional screening before loaded. The EU, on June 1, put Bangladesh on the list of the high-risk countries, which, officials said, contributed to the decline of the air cargo.
Banks reluctant to extend BB's RTGS service to clients
The real-time gross settlement (RTGS) system of Bangladesh Bank is yet to get momentum for settling the high-valued amounts as banks are reluctant to extend the service to their clients and corporate entities. Although the banks are settling huge amounts of money among them, the person-to-person transaction through the RTGS is very poor, according to the latest central bank data.
Bangladesh's stocks close flat amid choppy trade
Bangladesh stocks closed flat amid choppy trade on Tuesday, as investor sentiment remained weak. The market witnessed volatility throughout the day, as intra-day volatility point was 30 points. The volume of trade increased, but still remained very low, as investors were cautious about betting funds on stocks.
Curious case of Chittagong connection
Another little known Chittagong-based company, JMC Builders Ltd, has secured a position on the board of Islami Bank, the largest private commercial bank that drew a lot of attention after major changes in key positions in January. The company bought over 2 percent shares recently at the market price through stock exchange and nominated a representative on the board, confirmed Arastoo Khan, chairman of Islami Bank. Arastoo also represents a Chittagong-based company, Armada Spinning Mills Ltd.
Interest rate on BGTBs rise significantly ahead of Eid
The interest rate on the Bangladesh Government Treasury Bonds (BGTB) has increased recently mainly due to lower interest of commercial banks in buying the instruments ahead of the Eid. The cutoff yield, generally known as interest rate, on 05-Year BGTB rose to 5.83 per cent on Tuesday from 5.10 per cent of the previous auction held on February 14, 2017, according to the auction results.
'Excise duties on bank accounts could be reduced'
State Minister for Finance MA Mannan hinted at lowering excise duties on bank accounts at the parliamentary session on Tuesday. He assured MPs, saying: "We have acknowledged everyone's grievances, and rest assured that the highest echelons of the government are working on resolving the issue to everyone's benefit."
BBN/SSR/AD