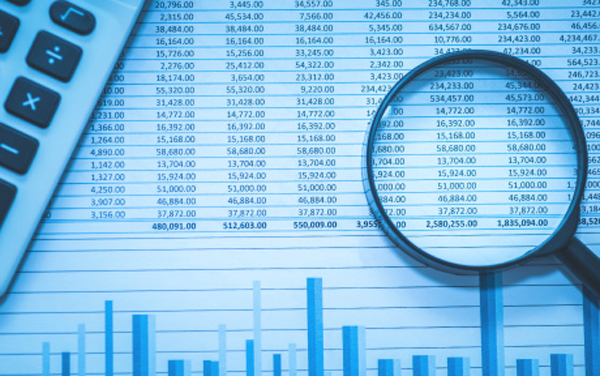 Dhaka, Bangladesh (BBN) – The BBN (Bangladesh Business News) has prepared the morning business round up compiling reports, published by different newspapers and news portals in Bangladesh.
Public Bank Scams: Problems left to persist
Governance failings and appointment of politically linked people to the boards of public banks have been contributing to default on large loans, frequent scams and poor recovery of stolen money. These open the door for corruption, money laundering, and financial crime risks, according to the Mutual Evaluation Report (MER) of the Asia/Pacific Group on Money Laundering (APG).
'Name and Shame strategy likely to reduce default loans'
As Finance Minister AMA Muhith disclosed the names of 100 loan defaulters in parliament last week, the financial sector experts welcomed the move urging the government to continue such "Name and Shame" therapy. They think disclosure of names in public on regular basis will put pressure on loan defaulters and thus help to control the rise of non-performing loans. Dhaka Tribune's Asif Showkat Kollol talked to the experts about the matter while the finance minister also spoke to a group of journalists after the disclosure.
Farmers to be exempted from service charge for farm loans
Farmers will not pay any service charge while taking agriculture loans from the banks in line with the latest decision of the Bangladesh Bank. The new policy will come into effect from this fiscal year, meaning that the farmers will count only nine per cent interest rate set by the central bank to take farm loans from the banks, a BB official told New Age on Thursday.
Bangladesh's LC cancellation jumps 128% in July-May
The rate of cancellation of letters of credit (LCs) for imports jumped by more than 128 per cent or US$1.85 billion in the first 11 months of the just concluded fiscal year (FY) as compared to the same period of previous fiscal. The value of cancelled LCs rose to $3.30 billion during the July-May period of FY 2016-17 from $1.44 billion in the corresponding period of FY 16, according to the central bank's latest statistics.
Bangladesh's stocks extend gaining streak for fourth week
Bangladesh's stocks extended the gaining streak for the four straight weeks that ended on Thursday as investors continued to show their buying appetite on large-cap stocks amid optimism. Brokers said declining interest rate on bank deposit, possible rate cut on saving instruments coupled with optimism of June closing earnings and dividend declarations continued to prompt investors to put fresh stakes on stocks.
Businesses welcome FTA move
Top businesspeople from Bangladesh and Sri Lanka yesterday welcomed the two countries' decision to sign a free trade agreement. They spoke at a programme — "Bangladesh and Sri Lanka investment and business dialogue: Moving towards greater economic partnership" — at a hotel in Dhaka. Sri Lankan President Maithripala Sirisena attended the dialogue along with Bangladesh's Foreign Minister Abul Hassan Mahmood Ali and Principal Coordinator on SDG Affairs Abul Kalam Azad.
Lending rate rises in May after 29-month fall
Interest rates on banks' lending products increased in May after 29 months of fall as the private sector credit growth has been rising in recent months, said Bangladesh Bank officials and an expert. The weighted average interest on lending rose to 9.66 per cent in May from 9.62 per cent in April this year. A BB official told New Age on Thursday that banks had increased their lending rates after a long pause due to an increased credit demand from the businesspeople in the last few months.
Trade deficit up 42%, FDI up by almost 28%
The country's trade deficit increased by 42% in the 11 months from July to May period of the Fiscal Year 2016-17, marking $9.2 billion, while it was $6.45 billion in the corresponding period of Fiscal Year 2015-16. The amount of trade deficit in July to April of FY'17 was $8.18 billion, which suggests that the deficit increased by $1.01 billion in the month of May alone.
BBN/SSR/AD