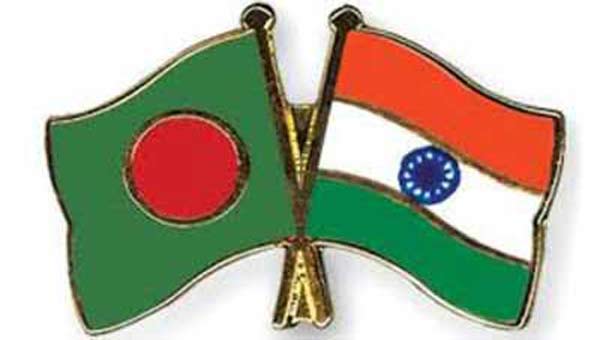 Dhaka, Bangladesh (BBN) – The BBN (Bangladesh Business News) has prepared the morning business round up compiling reports, published by different newspapers and news portals in Bangladesh.
Dhaka presses for removing tariff, non-tariff barriers
Removing trade disputes and irregularities for improving the trading environment between the two neighbouring figured high as a joint working group on Bangladesh-India trade began talks in Dhaka Wednesday.  Sources said the Indian side mainly focused on port-related restrictions in Bangladesh and high import duties on different items on the first day of the two-day meeting.
Trade gap surges to $1.05b in July
The country's trade deficit increased by 347.45 per cent to $1.05 billion in July, the first month of this fiscal year (2017-18), compared with that of $236 million in the same month a fiscal year ago, Bangladesh Bank data showed. An economist and Bangladesh Bank officials said that the trade gap widened significantly in July due to a surge in import payments. The trade deficit, the gap between export earnings and import payments, hit an all-time high in last fiscal year (2016-17) standing at $9.47 billion, up 46.62 per cent compared with that of the FY 2015-16.
Tofail: India's ban on rice export will not have any impact
Commerce Minister Tofail Ahmed has said prices of rice will not increase even though the Indian government decided to stop exporting rice to Bangladesh from September 15 to November 30. He said this to reporters on Wednesday after a meeting of the Cabinet Committee on Public Procurement in Cabinet Division Auditorium in Dhaka. In a letter to Bangladesh on Tuesday, the Indian authorities concerned informed their decision that they would keep exports of rice to Bangladesh halted during the period so that the recent floods cannot cause a food crisis in India.
Gas crisis to go in 2018
The government's long quest for overcoming gas crisis would finally be over next year when it hopes to bump up the supply by 37 percent, ridding on imports of liquefied natural gas, said the energy adviser yesterday. "There will be no gas crisis from next year," said Prime Minister's Energy Affairs Adviser Tawfiq-e-Elahi Chowdhury yesterday at the third quarterly meeting of the Metropolitan Chamber of Comm-erce and Industry, Dhaka.
Bangladesh's stock turnover hits 7-months high
Turnover value on the Dhaka Stock Exchange (DSE) hit a fresh seven months high on Wednesday to BDT 14.25 billion, powered by investors' buying spree mostly on large-cap stocks. Daily turnover value soared to BDT 14.24 billion, registering an increase of 18 percent over the previous session's value of BDT 12.03 billion.
Payment thru' mobile banking on the rise
Payment through mobile banking accounts soared to Tk 100 crore in July, prompting the central bank to release monthly data for the financial service. "Transactions increased due to the ease of payment through the platform," said Subhankar Saha, executive director of Bangladesh Bank.
India petroleum co eyes 300-km pipeline in BD
Bangladesh and India are in advanced stages of finalising a project deal on product pipeline. Bharat Petroleum (BPCL) is in talks with the Bangladesh government to set up around a 1.0 million tonne product pipeline to the country, according to a report by financialexpress.com of India.
Telcos must ensure 4G services in div HQs in 9 months
Mobile phone operators will have to give 4G services to their subscribers in all the divisional headquarters within nine months of getting licences, said a government-approved guidelines for awarding licences of 4G service. Prime minister Sheikh Hasina, as the minister for the posts and telecommunications ministry, approved the guidelines that have already been set to the Bangladesh Telecommunication Regulatory Commission for arranging auction for giving operators the permission in this regard, a senior official of BTRC told New Age on Wednesday.
BBN/SSR/AD