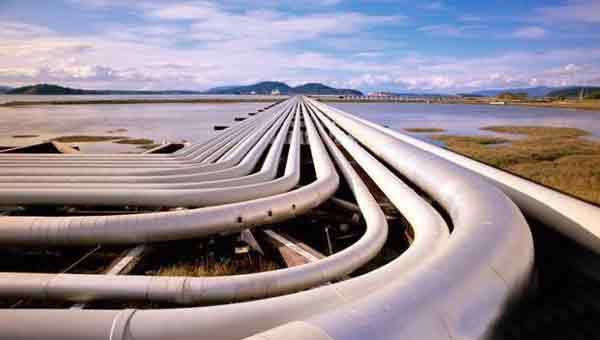 Dhaka, Bangladesh (BBN) – The BBN (Bangladesh Business News) has prepared the morning business round up compiling reports, published by different newspapers and news portals in Bangladesh.
Petrobangla drafts proposal to raise gas prices by up to 105 pc
Petrobangla, the state-run Oil, Gas and Mineral Resources Corporation, has drafted a proposal to raise the prices of natural gas by up to 105 per cent to adjust high import costs of Liquefied Natural Gas scheduled to begin in 2018. On its proposal Petrobangla considered a hike by 92 per cent for industrial boilers, up from Tk 7.76 per cubic metre or unit to Tk 14.90, and that for captive power plants in industries by 55.72 per cent, up from Tk 9.62 per unit to Tk 14.92, said officials.
RMG shine to stay
Bangladesh will remain the apparel sourcing hotspot for international retailers and brands over the next five years because of competitive prices and China's declining market share in garment business, says a global survey. McKinsey & Company, the world's most prestigious management consultancy firm, prepared the biennial survey based on interviews of chief purchasing officers (CPOs) of top 63 global garment retailers and brands that buy apparel items worth $137 billion a year.
Govt to stock up on 900,000 tons of rice by Nov
The government will stockpile 900,000 tons of rice by November 12 to stem the rising price of the staple food in local markets. According to the sources in the Ministry of Food, the per kg rice price has risen by 39% over the last nine months in Bangladesh's markets, but by only 6% on the international market. Coarse rice is now selling at Tk64 in local markets – a record high for the country. This same rice was sold at Tk38 at the beginning of the year.
Bangladesh Bank sells US$ 6.0m to Rupali Bank
The central bank of Bangladesh has sold US$6.0 million to Rupali Bank Limited directly to meet the growing demand for the greenback in the market, officials said. "We've sold the US dollars to the public banks at market rate on Wednesday to settle their import payment obligations practically for food grains," a senior official of the Bangladesh Bank (BB) told the BBN in Dhaka.
Bangladesh's stocks tumble at closing on selling spree
Bangladesh's stocks suffered a sharp fall on Wednesday with prime index of the major bourse dipping below 6,200-mark after four days, as investors went on a selling spree. Analysts said the market tumbled as risk-averse investors sold shares, mainly banks and financial institutions which dragged the market down.
BIDA scarcely bears fruit yet
The birth of BIDA hardly bears fruits yet as the authority is still engrossed in setting its own house in order with policy reforms and bringing coordination among stakeholders. Sources close to the Bangladesh Investment Development Authority or BIDA agreed on this observation, but attributed the sloth to some gestation factors.
4G service by December
Mobile users can brace themselves for faster 4G services by December if the licences are handed out in November, a minister said. "Our target is to organise the spectrum auction by November, and by December customers will get the benefit of the fastest data service," Tarana Halim, state minister for telecom, said yesterday at a press conference at her office.
Bangladesh becomes the latest destination for Japanese companies
With Japanese companies discouraged by the wage hike in China, it is working in favour of Bangladesh. Japanese companies are now in the lookout for cheaper production bases in Asia and has started landing in Bangladesh due to the country's low labour costs, reports the Bloomberg. According to Japan External Trade Organisation, the number of Japanese companies working in Bangladesh has more than tripled since 2008, reaching 253 as of May 2017.
BBN/SSR/AD