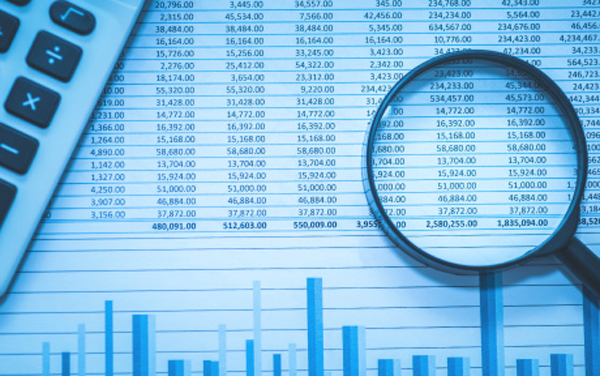 Dhaka, Bangladesh (BBN) – The BBN (Bangladesh Business News) has prepared the morning business round up compiling reports, published by different newspapers and news portals in Bangladesh.
Proposed policy on foreign aid stuck in uncertainty
The government's move to formulate a policy on foreign aid is stuck in uncertainty in the face of opposition from international lenders and development partners on some provisions of the proposed policy including limiting the ceiling of expenditure for foreign consultants in technical projects. Economic Relations Division of the finance ministry proposed to restrict the expenditure within 25 per cent of total project aid along with the government's right to cancel the contract of foreign consultants or experts on the ground of performance and violation of the ethics and conduct code of the government.
Bangladesh's private credit growth hits six-year high in August
Private sector credit growth increased significantly in August this calendar year mainly due to higher trade financing by banks for settling import payment obligations. Higher disbursement of consumer, SME and farm loans have also pushed up the growth in credit flow to private sector during the period under review, according to officials and bankers.
BB jacks up dollar sales to keep exchange rate stable
Bangladesh Bank has already surpassed its fiscal 2016-17's sales figure of US dollar in the first three months of the current fiscal year as it scrambles to prevent the slide of the taka against the greenback. "The local currency would have depreciated to Tk 85 against a dollar if the central bank had not intervened," said a BB official.
BD-bound cargoes paying higher freight charges
Bangladesh-bound shipping cargoes entail higher freight charges for longer stay time of vessels in the country, forcing retailers to pay the price in a knock-on-effect, sources said. The freight escalation is impacting mostly on imported goods, procured for local consumption, while the garment exporters, who are again importers of raw materials meant for making clothing, face less strain as cost is usually borne by buyers.
Bangladesh's industrial imports jump by 26.35% in July-Aug
Bangladesh's industrial imports jumped by 26.35 per cent or US$1.54 billion in the first two months of the current fiscal year (FY) mainly due to a surge in capital machinery imports, officials said. The actual imports in terms of settlement of letters of credit (LCs) rose to $7.38 billion during the July-August period of FY 2017-18 from $5.84 in the same period of the previous fiscal, according to the central bank's latest report on industrial sectors import.
Defaulted loans amount to 12% of the GDP
The persistent increase in bad loans has crippled Bangladesh's banking sector, mostly affecting the state-owned banks. As of June this year, the amount of accumulated default loans stood at around Tk1,19,000 crore, which is 12% of Bangladesh's GDP. To give a more vivid parallel, the sum is enough to construct four Padma bridges.
BSEC should intensify monitoring on listed cos' directors
The Bangladesh Securities and Exchange Commission should increase its monitoring over activities of sponsors and directors of listed companies as they (directors) often lead market manipulation, said experts at a seminar on Saturday. BSEC chairmen M Khairul Hossain presided over the seminar 'Promoting investor protection in Bangladesh through good governance and regulatory measures' organised by the Bangladesh Institute of Capital Market at its office in Dhaka as part of World Investor Week-2017 which ends today.
Weekly review: Bangladesh's stocks rebound riding bank shares
Bangladesh's stocks rebounded last week that ended on Thursday, breaking a two-week losing streak, as investors took position on banking shares. Dealers said Bangladesh's stocks rebounded as investors were buying on mood, especially on issues from bank, financial institutions and cement, taking the core index above 6,200-mark after two weeks.
BBN/SSR/AD