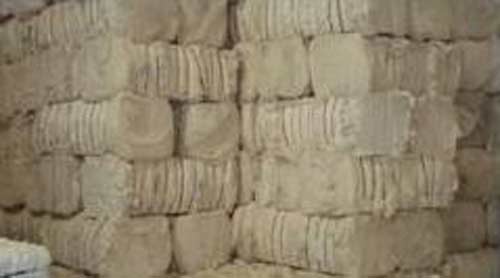 Dhaka, Bangladesh (BBN) – The BBN (Bangladesh Business News) has prepared the morning business round up compiling reports, published by different newspapers and news portals in Bangladesh.
Yarn prices slide on supply glut
The fall in yarn prices by at least 12 percent in the last two months has made Bangladesh's 430 local millers uneasy, industry insiders said. Between June and July, the widely consumed 30 carded yarn sold between $3.40 and $3.50 a kilogram. But from November onwards the prices of the same yarn dropped to $3.05 a kg.
Drastic fall in legal overseas incoming calls in last 3 years
The number of overseas incoming calls using legal channels recorded a drastic fall during the last three years with the rise in international call termination rates. The growing use of over-the-top (OTT) applications and increased use of illegal Voice over Internet Protocol (VoIP) have been widely blamed for the decline in overseas call through conventional channels.
Govt gives conditional nod due to unpaid tax
The government has allowed Dhaka Tobacco Industries (DTI), an enterprise of Akij Group, to give bank guarantee involving outstanding tax worth Tk 612.76 crore on behalf of United Dhaka Tobacco Company (UDTC) before Japan Tobacco International (JTI) completes acquisition of UDTC. Finance minister Abul Maal Abdul Muhith has already approved a proposal allowing the transfer of tobacco business of Akij Group to the Japanese company subject to fulfilment of some conditions, finance ministry officials said.
New banks: BB seeks more documents again
The central bank of Bangladesh has asked its officials to place the proposals with more required documents again for reconsideration of approval of three new banks. The decision was made in a meeting of the board of directors at Bangladesh Bank (BB) headquarters in Dhaka on Tuesday, with BB Governor Fazle Kabir in the chair.
Bangladesh's stocks keep losing for fourth day
Bangladesh's stocks extended the losing streak for the fourth straight session on Tuesday as risk-averse investors continued on selling spree. Brokers said election sentiments are in the minds of investors and many of them have taken a cautious stance while rising non-performing loans in the banking sector prompted to sell-off.
Bid to weed out hazardous child labour by 2020
The government has taken up a Tk 284 crore project to lift one lakh children out of hazardous form of labour by 2020 with a view to brightening the country's image, said a top official of the labour ministry yesterday. Under the self-funded project, 10,000 children will get Tk 10,000 each as initial capital for skills development and training, said Afroza Khan, secretary to the ministry.
CPD's allegation just rubbish: Muhith
Finance minister Abul Maal Abdul Muhith on Tuesday termed 'just rubbish' the allegation raised by Centre For Policy Dialogue that Tk 22,502 crore was plundered from the country's banking sector in the past nine years of the Awami League government.
ABB to discuses current scenario of financial sector
Association of Bankers Bangladesh (ABB) is set to arrange a discussion meeting on the current scenario of financial sector in Bangladesh on Wednesday. The discussion meeting will be held at a local hotel at 11:00 am (local time), an ABB member told the BBN in Dhaka.
BBN/SSR/AD