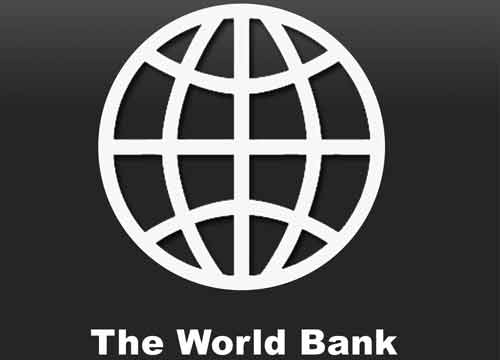 Dhaka, Bangladesh (BBN) – The BBN (Bangladesh Business News) has prepared the morning business round up compiling reports, published by different newspapers and news portals in Bangladesh.
WB's assertive plan for job creation
The World Bank has attached several conditions to its budget support programme that it extended to Bangladesh for three years with a view to creating faster job growth, which has slowed down in recent times. The Washington-based multilateral lender is set to provide $750 million in three equal instalments and the first instalment of $250 million was approved recently.
Gas distribution policy soon to ensure supply
The government is formulating a gas distribution policy to ensure adequate supply of the fuel to all industrial units, high officials concerned revealed on Sunday. "This upcoming policy would go a long way to address the ongoing concern over gas shortages among the investors," said Dr Tawfiq-e-Elahi Chowdhury, energy adviser to the prime minister.
Excise duty applicable to each lending, trade deal: NBR
Excise duty would be applicable to every deal under lending facilities and trade facilities like loan against trust receipt, said National Board of Revenue. NBR, in a letter to Bangladesh Bank governor Fazle Kabir, on Wednesday said that banks must deduct the duty at applicable rates on the highest balance of trade facility or lending facility deal.
BASIC Bank asked to improve financial health soon
The regulators concerned have asked the BASIC Bank Limited for taking effective measures immediately to improve its overall performance, officials said. The instruction was given at a special meeting of BASIC Bank's top management and Financial Institutions Division (FID) under Ministry of Finance, held at Bangladesh Bank (BB) headquarters in the capital on Sunday.
Farmers Bank to take new name amid image crisis
Farmers Bank is set to be renamed Padma Bank as the troubled bank looks to sweep the gross irregularities and loan scams under the carpet and get an image makeover. "We are trying to rescue the bank and as part of that move we have decided to rename it," Chowdhury Nafeez Sarafat, chairman of the bank, told The Daily Star.
Bangladesh's stocks edge up amid cautious trading
Bangladesh's stocks posted a marginal gain on Sunday for the fourth straight session as some investors brought shares amid cautious trading. Market insiders said securities regulator's positive move on margin loan accounts, lucrative price level coupled with year-end effect helped the market to end higher.
DSE scraps mobile app trading fee
The board of directors of Dhaka Stock Exchange at a meeting on Sunday scrapped its December 19 decision to charge monthly Tk 150 per user for trading using mobile phone app — DSE-Mobile. The DSE board backtracked on its decision after catching a spate of flak for the decision from all quarters including stockbrokers, trading rights entitlement certificate holders and investors.
Fundraising thru' IPO triples in 2018
Small-cap companies dominated the initial public offering (IPO) market in the outgoing year 2018 that has seen a constantly bearish market, said an analyst. The Dhaka Stock Exchange (DSE) data show 13 companies raised a total of Tk 5.46 billion by floating IPOs this year.
BBN/SSR/AD