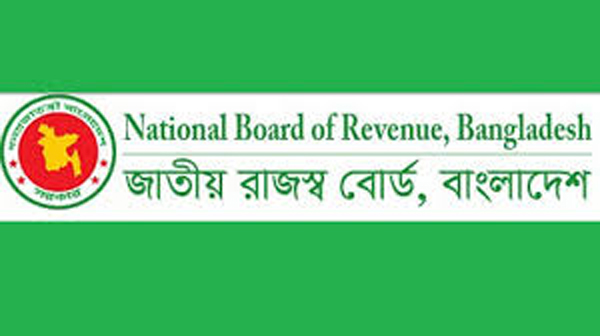 Dhaka, Bangladesh (BBN) – The BBN (Bangladesh Business News) has prepared the morning business round up compiling reports, published by different newspapers and news portals in Bangladesh.
With shortfall, revenue collection poses big challenge for new govt
The pace of revenue collection may appear a big challenge for the new government in coming months in meeting the need of development expenditure as shortfall in collection by National Board of Revenue continues to widen every month, an expert and officials have said. They said that the government might have to cut revenue collection target to a significant extent, which would also put pressure on implementation of the annual development programme.
Shrimp exporters stare at bleak future
Shrimp processors finished the first half of fiscal 2018-19 amid lower export receipts than a year earlier, with a revival in fortunes progressively looking unlikely in the second half, said exporters yesterday. "We have been facing the blow of soaring production of vannamei shrimp in other countries since June 2017," said Md Rezaul Haque, managing director of Modern Seafood Industries, one of the top exporters of frozen fish and shrimp.
Interest rates upward trend despite spread falls in November
Overall interest rate spread in the banking sector of Bangladesh decreased further in November, although the banks increased their interest rates more on deposit than lending. The interest rates on deposit returned to an upward trend in November 2018 after maintaining a declining trend in the previous three consecutive months, officials said.
Alliance winds up operations
The 'Alliance' has shut down its operations in the ready-made garment (RMG) sector here as its transitional period ended on December 31. To this end, the North America-based apparel brands and retailers' platform formally made the announcement on Monday on its official website.
Pvt sector credit growth hits 3-yr low in Nov
Private sector credit growth dropped to a three-year low in November, 2018 due to businesses' reluctance to take loans from banks ahead of national polls and banks' cautious approach to loan distribution. The 11th parliamentary polls were held in the country on December 30. In November, 2018, private sector credit growth slowed down to 14.01 per cent, the lowest after the 13.72-per cent growth in November, 2015.
Bangladesh's stocks open year on upbeat note
The first trading session of the New Year ended higher on Tuesday as investors showed their buying appetite on selective large-cap stocks. Analysts said investors were active on sector specific issues amid new hope in the New Year 2019 as the national elections held almost peacefully.
Net foreign investment at DSE negative last year
Foreign investment in Dhaka Stock Exchange (DSE) fell drastically in the just-concluded year,as compared to 2017. In 2018, net foreign investment dipped to negative Tk593.47 crore, which was Tk1,704.94crore positive during 2017, according to data from the premier bourse.
Ctg port sees 9pc growth in container handling
The Chittagong port posted 9 percent year-on-year growth in container handling in 2018. The port handled around 2.80 million TEUs (twenty-foot equivalent units) of import, export and empty containers in 2018, up from 2.57 million TEUs in the previous year.
BBN/SSR/AD