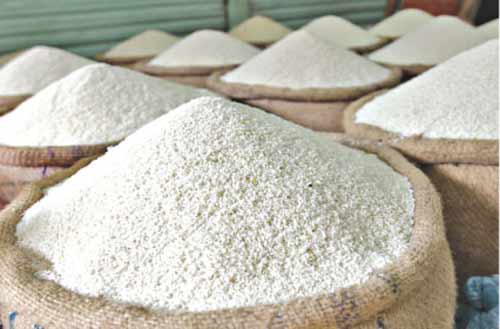 Dhaka, Bangladesh (BBN) – The BBN (Bangladesh Business News) has prepared the morning business round up compiling reports, published by different newspapers and news portals in Bangladesh.
Rice import to drop on higher yield
Rice imports nosedived in the past two months and the US Department of Agriculture (USDA) predicted total import would dip to 6 lakh tonnes in 2018-19 due to higher production in boro season and reinstatement of import tariff. The private and public sectors imported 38.92 lakh tonnes of rice in July-June of 2017-18, the highest in the last three decades, according to food ministry data.
One more PCB to get licence shortly
The central bank of Bangladesh has decided in principle to give licence to one more private commercial bank shortly. Proposals for two other banks are also under process, Bangladesh Bank (BB), the country's central bank, officials said. The decision was taken at a meeting of the BB's board of directors held at its headquarters in Dhaka on Tuesday with Governor Fazle Kabir in the chair.
Muhith rules out BASIC Bank's image crisis
Finance minister AMA Muhith ruled out the possibility of a negative impact on the image of BASIC bank after the resignation of its managing director. Muhammad Awal Khan tendered his resignation on August 14, citing physical illness and personal engagements. "No, the bank won't face any problem. It (resignation) is totally irrelevant to me," the minister told reporters at his secretariat office.
International calls fall by 20pc in 6 months as new termination rate bites
The daily average incoming international calls through the legal channel has declined by 20 per cent or 1.1 crore minutes over a span of just six months after the government 'surprisingly' increased the call termination rate in February this year. The average international call termination through the legal channel declined to 4.3 crore minutes per day in July this year from 5.4 crore minutes per day in February this year, according to the latest data of the Bangladesh Telecommunication Regulatory Commission.
Outstanding Loans in Banking Sector: Big chunk held by bank owners
In Bangladesh, industrialists and businesspeople become shareholders and directors of banks, and borrow money from each other's banks. And not only that, up to four members of a family can now be in the board of directors of a bank, up from two previously, after the relevant rules were amended last year following Finance Minister AMA Muhith's recommendation. But the picture is completely different in neighbouring India.
Tax authority fails to equip risk management arm in six years
The risk management arm of the revenue board has not produced any visible results since its inception in 2012. The lack of legal and logistic support for the Risk Management Central Unit is blamed for the situation. This is the only unit within the National Board of Revenue (NBR) that has no orgnanogram, full time officer, logistic support, legal back-up or policy guidelines for carrying out its activities.
Election-time government to be formed in October
The Awami League-led government is planning to form an election-time government by the end of October to ensure that the government continues to run smoothly until the 11th parliamentary election. This temporary government will also help the Election Commission to arrange a free, fair and all-participatory election, according to sources in the ruling party.
Export to cross $60b by 2021: Tofail
Bangladesh's export figure will cross the $60 billion mark by 2021 thanks to the presence of high quality diversified products in the export basket, Commerce Minister Tofail Ahmed said yesterday. Bangladesh shipped only 25 kinds of products worth Tk 787 crore in 1972, just after the independence of the country, he said.
BBN/SSR/AD