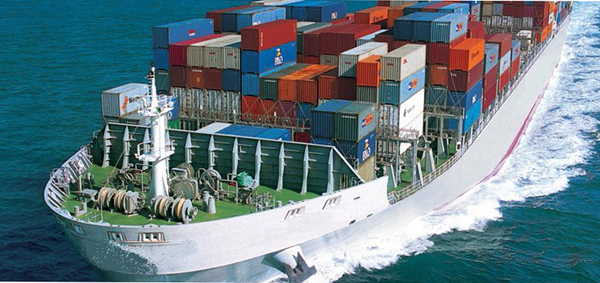 Dhaka, Bangladesh (BBN) – The BBN (Bangladesh Business News) has prepared the morning business round up compiling reports, published by different newspapers and news portals in Bangladesh.
South Asia can treble regional trade
Intra-South Asian trade can grow three times from $23 billion now to $67 billion by reducing man-made barriers, said the World Bank in a new report yesterday. The report – A Glass Half Full: The Promise of Regional Trade in South Asia – also said Bangladesh has the potential to more than double its trade with South Asian nations.
Two rice varieties ready for release
Two new local rice varieties, developed at the Bangladesh Rice Research Institute (BRRI), remain ready for release in the coming months, said officials. The high-yielding varieties (HYVs) of paddy are Brridhan-88 and 89, they disclosed.
Forex reserves up 441% in the last 10 years
Bangladesh's foreign exchange reserve increased 4.41 times in the last 10 years from fiscal 2008-09 to 2017-18, riding on the steady rise of garment exports and inflow of remittances. According to Bangladesh Bank (BB) data, foreign exchange reserves stood at US$32.94 billion in fiscal 2017-18, which was $7.47 billion in fiscal 2008-09.
Import duty on raw materials for metal package cut
National Board of Revenue has cut duty on import of raw materials for manufacturing of metal packages, like can and container, and tin-coated household products. Customs wing of NBR on Tuesday issued a statutory regulatory order lowering the customs duty to 10 per cent from existing 25 per cent and withdrawing 3 per cent regulatory duty on import of flat-rolled products of iron.
More licences soon for int'l call routing
The government has taken an initiative to award more licences for international voice call routing business just before the 11th general election and is scheduled to issue a public notice today. According to senior officials, the BTRC will receive applications up to October 10. All resident and non-resident Bangladeshis can file applications through firms registered with the Registrar of Joint Stock Companies and Firms.
Japan jt venture to invest $59.19m in Mirsarai EZ
Mcdonald Steel Building Product Ltd and Nippon Koei of Japan will make a joint venture investment worth US$ 59.19 million in the country's Mirsarai Economic Zone (EZ). They will build large manufacturing and import substitute industries on 100 acres of land of the zone.
Consumers' body demands minimum mobile call rate at Tk 0.25
Bangladesh Mobile Phone Consumers Association on Wednesday demanded that the government reduce the minimum mobile call charge to Tk 0.25 a minute as it was before the recent increase. The organisation made the demand at an open press conference at the National Press Club in Dhaka.
Brilliant Ideas Ltd launches new app to hire trucks
A new app aimed at reducing the hassle for those who wish to hire trucks for the transport of goods was launched on Wednesday by Brilliant Ideas Limited. The "Truck Lagbe" app is available for download on the Google Playstore. Once a customer makes a request in the app, it immediately sends notifications to nearby truck drivers.
BBN/SSR/AD