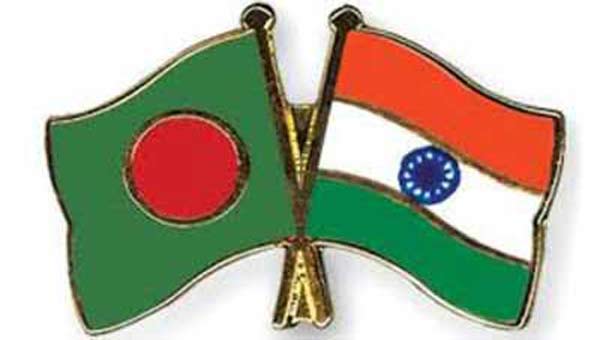 Dhaka, Bangladesh (BBN) – The BBN (Bangladesh Business News) has prepared the morning business round up compiling reports, published by different newspapers and news portals in Bangladesh.
India plans to use BD waterway for a freight corridor
The Indian government is working on a plan to set up a waterway freight corridor to connect the mainland with the northeastern states via Bangladesh at a cost of Indian rupees 50 billion, according to economictimes.indiatimes.com The move would substantially reduce the time taken to transport goods to the eight northeastern states of India and costs.
Indian Commerce Minister Suresh Prabhu in Dhaka
India's Commerce, Industry and Civil Aviation Minister, Suresh Prabhu, arrived in Dhaka on a five-day visit to discuss a number of bilateral issues, including trade. Commerce Minister Tofail Ahmed, accompanied by Indian High Commissioner in Dhaka Harsh Vardan Shringla, received Prabhu upon his arrival at Hazrat Shahjalal International Airport at 6:22pm on Monday, said an official, reports UNB.
Pledges put on back burner
The worst ever share market collapse, swelling bad loans and a series of scams coupled with the reserve heist have exposed that ruling Awami League's priority election pledges on financial sector have been put on the back burner. Economists observed that 2008 election pledges for 'multi-pronged measures' to check the growth of untaxed money and defaulted loans were hardly seen to be transformed into reality throughout rule of the back-to-back AL-led government governments.
Banks' deposit base expands slightly
Banks' aggressive drive for funds has finally pushed up the deposit growth, easing the cash crunch that has crippled the banking sector in recent months. Yet, the growth in loans, which was nearly 17 percent in June this year, is still significantly higher than the deposit growth, creating a likelihood for asset-liability mismatch.
Stock investors lose Tk 6,876cr in 3 days
Stock investors lost Tk 6,876 crore in the last three days' slump that saw the DSE benchmark index shed more than 147 points or 2.67 percent. DSEX, the benchmark index of Dhaka Stock Exchange, yesterday slid by 57.69 points, or 1.06 percent, to finish the day at 5,357.54.
Oil prices may rise to $100 a barrel by end of year
SINGAPORE, Sept 24 (Reuters): Oil prices could rise towards $100 per barrel towards the end of the year or by early 2019 as sanctions against Iran bite. This was predicted by commodity merchants Trafigura and Mercuria said on Monday at the Asia Pacific Petroleum Conference (APPEC) in Singapore.
Bangladesh cuts duty on 602 products for APTA states
Bangladesh has offered duty concessions on import of 602 products from five countries including China and India under the Asia Pacific Trade Agreement (APTA). The National Board of Revenue on September 18 issued a statutory regulatory order allowing duty concessions ranging from 10 per cent to 70 per cent to APTA member states — China, India, South Korea, Laos and Sri Lanka.
Trade suspended at Benapole for a third day
The strike enforced by the Indian Truck Owners and Workers Federation has suspended trade at the Benapole land port between Bangladesh and India for a third day yesterday. The Federation has been protesting since Saturday alleging that Bangladeshi labourers having been demanding brides at the Benapole border, reports UNB.
BBN/SSR/AD