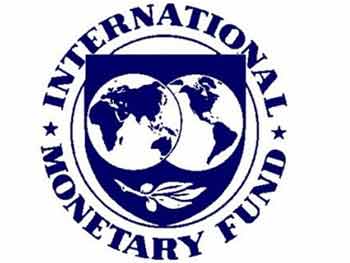 Dhaka, Bangladesh (BBN) – The BBN (Bangladesh Business News) has prepared the morning business round up compiling reports, published by different newspapers and news portals in Bangladesh.
IMF projects 7.1pc growth for B'desh
The International Monetary Fund (IMF) has forecasted that Bangladesh's GDP (gross domestic product) growth is likely to hit 7.1 per cent in fiscal 2019-end. Bangladesh's economic growth is expected to reach 7.0 per cent in 2023, the IMF said in its World Economic Outlook 2018 (WEO), which was released on Tuesday in Indonesia's Bali.
Inequality alarming
Bangladesh is performing poorly in reducing the gap between the rich and the poor despite posting more than 7 percent economic growth in recent years as it ranked 148 among 157 countries in this year's "Commitment to Reducing Inequality Index" of Oxfam. In South Asia, Bangladesh is only ahead of Bhutan, lagging behind the Maldives, Sri Lanka, Afghanistan, Pakistan, Nepal and India, according to the report published yesterday.
Accord starts transferring duty to govt Oct 15
The handover of RMG factory safety monitoring responsibility to the government by the Accord will start on October 15 as the extended tenure for the European buyers' platform will end on November 30. A meeting of Transition Monitoring Committee held at the Bangladesh Secretariat in Dhaka on Tuesday made a decision that in the first phase the Accord on Fire and Building Safety in Bangladesh would hand over post-remediation safety monitoring responsibility of 25 fully-remediated readymade garment factories to the Remediation Coordination Cell, a government-formed body.
Dhaka, Colombo to sign coastal shipping deal soon
Bangladesh and Sri Lanka have finalized the much awaited coastal shipping agreement between the two countries. The deal will be signed shortly, said the Sri Lankan Development Strategies and International Trade minister Malik Samarawickrama, at a recent forum in Colombo, reports UNB.
Bangladesh Bank's fresh guidelines for banks risk management
Bangladesh Bank on Tuesday issued risk management guidelines afresh scrapping earlier one against the backdrop of the growing non-performing loans and increasing risk in the country's banking sector. The central bank's off-sight supervision department issued the circular with a view to strengthen banks' risk management system.
Inflation drops to 18-month low
Inflation crawled down to its lowest in 18 months in September on the back of the continuous fall in food prices. Last month, inflation stood at 5.43 percent, down 5 basis points from the previous month, according to Bangladesh Bureau of Statistics.
Move to devise regional policy to decentralise goods handling
The government has moved to formulate regional policy on decentralisation of loading and unloading of goods to reduce pressure on Chittagong port and ensure optimum use of capacity of other ports, officials have said. An eight-member committee, led by additional secretary of the Ministry of Shipping (MoS) Abdul Quddus Khan, is working on formulation of the policy as loading and unloading of goods is now largely concentrated on Chittagong port.
NBR yet to issue SRO on reduced gains tax on investing Tk947cr in capital market upsetting brokers, investors
Investors and Dhaka Stock Exchange (DSE) brokers are getting increasingly frustrated as the National Board of Revenue (NBR) is yet to issue an official order offering 10% gains tax on Tk947 crore received from the Chinese strategic investors. The delay from the revenue board disappointed the stakeholders, although Finance Minister AMA Muhith last week gave the go-ahead and asked the NBR to act, sources at the Ministry of Finance said.
BBN/SSR/AD