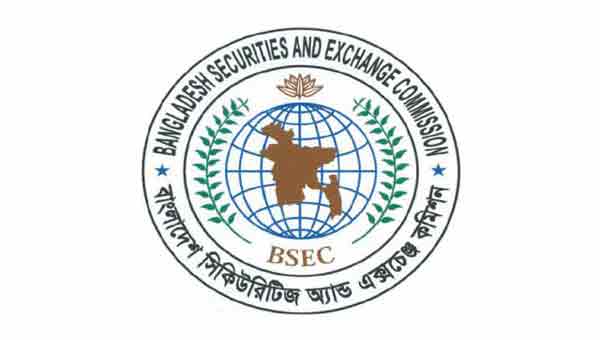 Dhaka, Bangladesh (BBN) – The BBN (Bangladesh Business News) has prepared the morning business round up compiling reports, published by different newspapers and news portals in Bangladesh.
BSEC works out four-pt formula
Securities regulator has prepared a four-point formula for boosting institutional investments in bourses, officials have said. The formula includes addition of certain provisions to the Bank Companies Act to help increase contribution of major institutional investors like banks to the capital market, creation of scope for investment of pension, life and other funds in securities and fiscal incentives for investment of provident funds in the capital market.
FDI picking up, but slowly
Foreign direct investment in Bangladesh rose only 5.11 percent in fiscal 2017-18 from a year earlier — the progress being slow because of inadequate infrastructure and poor ranking in the World Bank's Ease of Doing Business index. Bangladesh ranked 176 out of 190 countries in the World Bank's Ease of Doing Business index this year, the lowest ranking for a South Asian nation.
Law firm suggests filing WTO petitions against Pakistan, India
A government-appointed law firm has found that there is enough merit to file petitions with the dispute settlement body of World Trade Organisation against imposition of anti-dumping duty by Pakistan and India on import of hydrogen peroxide from Bangladesh. The law firm presented its analysis at the stakeholder consultation on the issue, held at the commerce ministry on Tuesday. Pakistan on March, 2016 imposed anti-dumping duty between 10.67 per cent and 12.14 per cent on export of hydrogen peroxide by Bangladesh companies.
'Banks should assess creditworthiness of borrowers before lending'
Dr Atreya visited Dhaka to attend the Annual Banking Conference held from November 7-8 at the Bangladesh Institute of Bank Management, Mirpur. He talked to this correspondent at the sidelines of the conference. Before joining the BFIN, Dr Atreya worked as an Executive Director at the Nepal Rastra Bank, which is thecentral bank of Nepal. Prior to that, he worked at Nepal Bank Ltd as its CEO from 2007 to 2010.
Bangladesh Bank sells $95m to banks in two days
The central bank of Bangladesh has boosted foreign currency support to the commercial banks to settle their import payment bills particularly for fuel-oils, officials said. As part of the move, Bangladesh Bank (BB), the country's central bank, sold US$95 million directly to the commercial banks in last two days to meet the growing demand for the greenback in the market.
Customs releases export containers unscanned
More than 2,386,500 export containers got through Chittagong Custom House (CCH) without scanning in the last eight years, which experts believe might have led to money laundering, smuggling and a huge loss of revenue. The National Board of Revenue (NBR) made container scanning mandatory in September 2009.
Ease of Doing Business: BEZA to launch full-fledged One Stop Service for investors from March, 2019
Bangladesh will make a positive change in the 'Ease of Doing Business' through launching the full-fledged One Stop Service (OSS) and the service will also increase the investment from home and abroad, speakers said on Wednesday. Bangladesh Economic Zones Authority (BEZA) will provide the investors with full-fledged OSS facility from March, 2019 by ensuring all necessary services in the economic zones from a single window.
Bangladesh's stocks slide after single-day break
Bangladesh's stocks slipped into the red territory on Wednesday, after a single-day break, as cautious investors went on late hours selling on sector specific issues. Analysts said most of investors are closely eyeing on the political front as national election nears while lower than expected quarterly earnings disclosures by a number of companies' prompted them selling shares.
BBN/SSR/AD