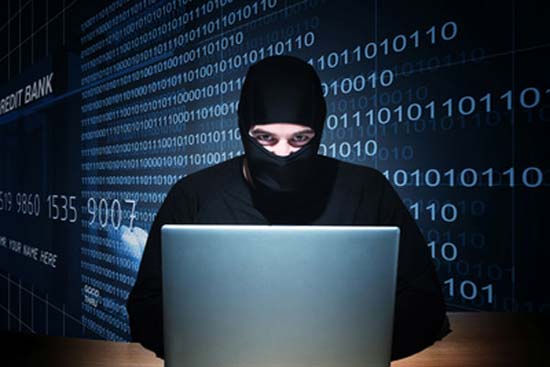 Dhaka, Bangladesh (BBN) – The BBN (Bangladesh Business News) has prepared the morning business round up compiling reports, published by different newspapers and news portals in Bangladesh.
Most govt, financial institutes at risk of cyber attack
Majority of the country's government installations and banks are at risk of cyber attack as 80.50 per cent the government installations and 52 per cent of the banks have taken no proper measures to tackle the growing cyber threat across the globe. Cyber security experts said that although the cyber security had become one of the major concerns worldwide, Bangladesh was lagging behind the rest of the world in taking capacity building measures, including building skilled manpower, awareness and regulatory environment.
Govt claims a record 7.24pc GDP growth
The government yesterday announced that the country's GDP growth would hit a record 7.24 percent in the outgoing fiscal year, while the World Bank sticks to its earlier growth projection of 6.8 percent. Another multilateral lender, the Asian Development Bank last month predicted that Bangladesh's economy would grow 6.9 percent this fiscal year. In the same month, the International Monetary Fund made a similar projection.
Small businesses make up 29% of agent bank users
Small businesses account for 29% of total users of agent banking followed by housewives that constitute 18%, according to a study of Bangladesh Institute of Bank Management (BIBM). Agent banking refers to providing limited scale banking and financial services to a sect of under-served population through engaging agents under a valid agency agreement, rather than a teller or cashier.
Energy machinery boosts spending
The country's import expenditure increased by more than 11 per cent or US$ 3.41 billion in the first nine months of the current fiscal year (FY). The import of capital machinery jumped nearly 53 per cent during the period, contributing to the substantial rise in overall imports.
Bangladesh's stocks extend losses for sixth day
Bangladesh's stocks witnessed yet another bearish session on Sunday, extending the losing spell for the sixth session in a row, as risk-averse investors continued their selling spree. Turnover on the Dhaka Stock Exchange (DSE) also dipped below BDT 6.0 billion-mark to BDT 5.50 billion, falling 20 percent over the previous session.
Govt plans to use $7.55b foreign aid next year
The government is gunning for record foreign aid utilisation next fiscal year with the view to wooing the electorate ahead of the national election scheduled for 2019. Bangladesh could never utilise more than $4 billion of foreign aid in a year, but the government plans to utilise about $7.55 billion of foreign aid in fiscal 2017-18.
Govt likely to allow investment abroad on case-to-case basis
The government has decided in principle to allow Bangladeshi investments abroad amid strong plea made by several companies in this regard. "In principle we have agreed that we can consider investment abroad. So, we will now look at their projects," Finance Minister AMA Muhith told newsmen on Sunday after a meeting of the cabinet committee on economic affairs at the Bangladesh Secretariat.
Remediation coordination cell for RMG sector launched
A Remediation Coordination Cell was launched in the capital on Sunday, aiming to ensure workplace safety in the country's garment sector. The RCC will focus on managing the remediation process for garment factories under the government's national initiative, an ILO press release said.
Mohiuddin panel wins FBCCI poll with 34 seats
Incumbent vice-president of Federation of Bangladesh Chambers of Commerce and Industry (FBCCI) Md Shafiul Islam Mohiuddin will lead the country's apex trade body for the next two years. His panel, the Sammilito Ganatantrik Parishad, bagged a majority of the seats in the election to the board of directors held on Sunday.
BBN/SSR/AD