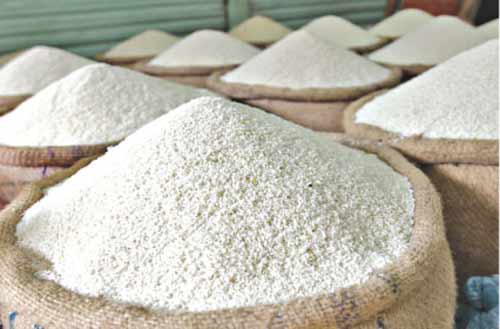 Dhaka, Bangladesh (BBN) – The BBN (Bangladesh Business News) has prepared the morning business round up compiling reports, published by different newspapers and news portals in Bangladesh.
Budget for Next Fiscal Year: Bigger subsidy on food likely
The government is getting ready to further increase its fiscal outlay on food dole in the 2017-18 fiscal year. On June 1, the new budget will show food subsidies going up to Tk 4,500 crore from Tk 2,821 crore of initial allocations for 2016-17, now being revised to Tk 3,721 crore. Sources in the finance ministry told The Daily Star that the government was keeping aside a hefty sum to pay for the imports of six to eight lakh tonnes of rice as well.
Bangladesh's banks capital base weak slightly in Q1
The capital base of banks weakened slightly in the first quarter (Q1) of this calendar year mainly due to higher growth of classified loans in the country's banking system, official said. The overall capital-to-risk weighted assets ratio (CRAR) of all the banks operating in Bangladesh came down to 10.68 per cent in Q1 from 10.80 per cent in Q4 of last calendar year, according to the central bank latest statistics. The CRAR was 10.62 per cent in Q1 of 2016.
Green revolution in Bangladeshi apparel industry
The number of environment-friendly, "green" RMG factories is on the rise in Bangladesh, revolutionising the country's apparel industry and slowly uplifting its downward reputation in the world. Since 2011, a total of 67 Bangladeshi RMG factories have received Leadership in Energy and Environmental Design (LEED) certification from the US Green Building Council (USGBC), one of the top green building rating systems in the world, according to Bangladesh Garment Manufacturers and Exporters Association (BGMEA) data.
Excise duty on int'l air tickets set to be doubled
The government is likely to increase excise duty on international air ticket prices in the national budget for the next fiscal year of 2017-18. Officials of the finance ministry said that the duty might be increased by 100 per cent for international passengers through amending the Excise and Salt Act-1944. Finance minister Abul Maal Abdul Muhith is going to place a proposal in this connection in his budget speech to be delivered in parliament on June 1.
Turnover on DSE hits 9-month low
Turnover on Dhaka Stock Exchange (DSE) fell to a nine-month low on Monday as investors were reluctant to take fresh exposure in the market ahead of budget. Turnover fell 5.78 percent to BDT 3.42 billion, compared to the previous session.
Foreign consortium to conduct study on Dighipara coal mine
A consortium of German and Australian firms is set to initiate a feasibility study for development of Dighipara coal field, eyeing to explore around 3.0 million tonnes of coal annually, said officials. State-run Barapukuria Coal Mining Company Ltd (BCMCL) has already selected the consortium of Mibrag Consulting International GmbH, Germany, Fugro Consult GmbH, Germany and Runge Pincock Minarco Ltd of Australia through a competitive bidding process.
Job growth slowest in two decades
Bangladesh's job growth is the slowest in two decades although its economy has been registering faster growth for the last several years. The country could add only 14 lakh jobs between 2013 and fiscal 2015-16, down from 40 lakh jobs it had added between 2010 and 2013, according to Bangladesh Bureau of Statistics' Labour Force Survey data.
Executive Motors honored by BMW Group
Executive Motors Ltd, the sole importer for BMW vehicles in Bangladesh, was honored by the BMW Group as a "Sub-Regional Finalist" in the Importer Region Asia Pacific. The recognition came in the category "Best BMW 7 Series Dealer" in the international "Excellence in Sales 2016" competition, said a press release.
BBN/SSR/AD