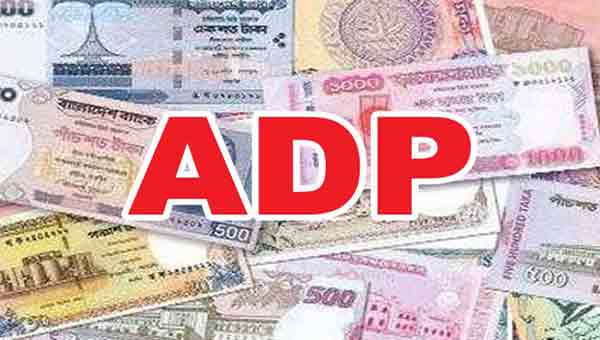 Dhaka, Bangladesh (BBN) – The BBN (Bangladesh Business News) has prepared the morning business round up compiling reports, published by different newspapers and news portals in Bangladesh.
ADP spending lowest in eight years
The ministries and divisions managed to spend only 89.34 percent of their development budget in the just-concluded fiscal year, the lowest in eight years. A planning ministry official said the spending was low mainly because some mega projects could not mobilise foreign funds.
Export businesses in Chittagong hit hard by water-logging
The perennial water-logging problem has taken a heavy toll on the export-oriented businesses of Chittagong, known as the commercial capital of Bangladesh. Nearly a third of the port city goes underwater every monsoon while its southern part gets inundated during high tides even with no rainfall.
BB warns BRAC Bank for breaching conditions for UK exchange house
Bangladesh Bank has issued 'stern warning' to BRAC Bank for breaching a number of conditions set by the central bank to run the operations of the private bank's UK exchange house. BB has concluded that three conditions related to recruitment of agents, giving remittance service only to non-resident Bangladeshis and repatriation of profit, were breached in the operation of BRAC Saajan Exchange Ltd UK.
Bangladesh to sign deal for importing rice from Myanmar
The Bangladesh government has planned to sign a memorandum of understanding (MoU) to import rice from Myanmar through government to government process. The decision was taken at a meeting between Food Minister of Bangladesh Qamrul Islam and Myanmar Ambassador in Dhaka Myo Myint Than at secretariat in the capital Dhaka on Sunday.
Bangladesh's stocks edge higher on Sunday
Bangladesh's stocks edged higher on Sunday, after facing correction in the previous session, as optimistic investors were active on sector specific stocks. Brokers said the revision of budget coupled with optimism of June closing year-end earnings and dividend declarations continued to prompt investors to inject fresh funds into stocks, taking the market turnover further hike.
Deep-sea port may not be viable
A deep-sea port may not be viable for Bangladesh as big ships are unlikely to come in here diverting from the main shipping route, an expert said yesterday. "Chittagong does not fall on the main shipping route from Asia to Europe. You are in the Bay of Bengal. So it is unlikely that the big ships will come in," said SS Teo, managing director of Pacific International Lines (Pte) Ltd, the world's 12th top containership operator.
Assocs of plastic, garment accessory makers empowered to issue UD
The National Board of Revenue has empowered the trade bodies of plastic goods makers and garment accessories producers to issue utilisation declaration (UD) certificates required for use of raw materials imported under duty-free facility to produce export goods.
PDB signs deal to set up solar power plant in Rangamati
State-run Power Development Board (PDB) signed an Engineering, Procurement and Construction (EPC) deal with Chinese ZTE Corporation for setting up a grid-connected photovoltaic power plant (solar plant) with a generation capacity of 7.4 MW in Rangamati's Kaptai upazila. The contract worth Tk109.55cr was signed at capital's Bidyut Bhaban on Sunday.
BBN/SSR/AD