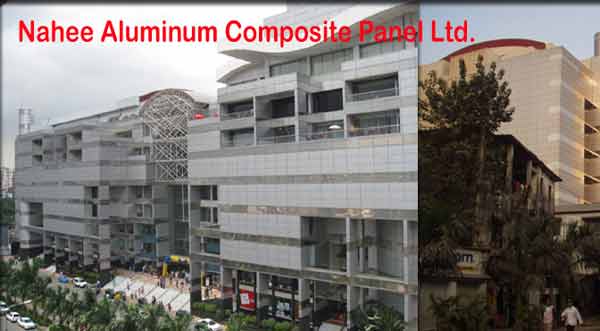 Dhaka, Bangladesh (BBN) – Bangladesh's Nahee Aluminum Composite Panel is set to make its share trading debut on December 24 on the country's key bourse under "N" category, officials said.
Nahee Aluminum will be the 36th listed company under the engineering sector which accounts for 5.80 percent of the total market capitalisation of the Dhaka bourse.
Nahee Aluminum, which received regulatory approval from the Bangladesh Securities & Exchange Commission (BSEC) on July 17, floated 15 million ordinary shares and raised BDT 150 million from the public using the fixed price method.
The IPO subscription of the aluminum composite panel manufacturer was open to resident and non-resident Bangladeshis during the period of September 24 to October 3.
The company's IPO proceeds will be used for building construction, expansion of business, setting up new machineries, pay-off bank loan and IPO expenses.
The company has reported earnings per share (EPS) of BDT 2.33, according to its financial statement for the year ended on 30 June, 2016.
Without valuation, the company's reported its net asset value (NAV) per share of BDT 12.78 for the year ended on June 30, 2016.
Banco Finance & Investment is acting as the issue manager of the IPO of Nahee Aluminum.
According to the company's official website, Nahee Aluminum, located at Sreepur in Gazipur, is pioneer of Aluminum Composite Panel (ACP) manufacturer in Bangladesh. It was incorporated in 2010.
The company's managing director Engr. Abu Noman Howlader is also the managing director of BBS Cables, Bangladesh Building Systems (BBS), BBS Metallurgic Industries, Helix Wire & Cables, according to the company's website information.
Of them, Bangladesh Building Systems and BBS Cables were listed with the capital market in the fixed price method.
Bangladesh Building Systems was listed with the Dhaka bourse since 2013 and BBS Cables made debut trading on July 31, 2017.
Each share of Bangladesh Building Systems closed at BDT 39.30 while share price of BBS Cables closed at BDT 116.60 each on Tuesday at DSE.
BBN/SS/ANS