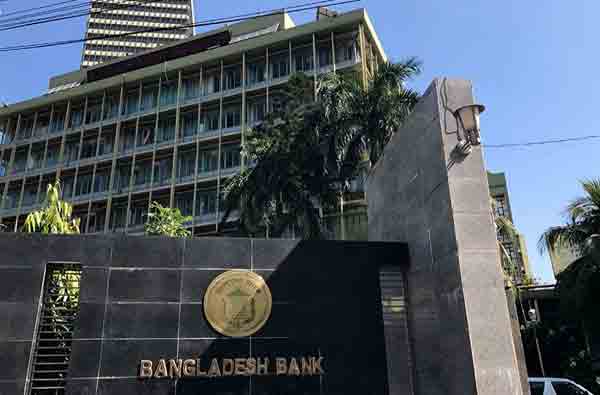 Dhaka, Bangladesh (BBN)– The central bank has advised the  non-bank financial institutions (NBFIs) to create alternative sources of fund through boosting the bond market in Bangladesh.
The advice was made at a meeting with chief executive officers (CEOs) and managing directors (MDs) of NBFIs at the Bangladesh Bank (BB) headquarters in Dhaka on Tuesday with BB Governor Fazle Kabir in the chair.
The central bank also warned the NBFIs against returning any cheque unpaid for ensuring clients' confidence as the lenders sought policy support to improve their liquidity position, meeting sources said.
The regulator's warning came few days after announcement of liquidation of People's Leasing and Financial Services Limited (PLFSL).
Talking to the BBN, a BB senior official said the central bank has suggested that the NBFIs create an alternative long-term source of fund for lowering dependence on banks gradually.
The BB, the Ministry of Finance (MoF), National Board of Revenue (NBR) and Bangladesh Securities Exchange Commission (BSEC) already started making concerted efforts to develop the bond market, he added.
Besides, a move was already taken to withdraw tax on zero coupon bonds, the central banker noted.
He also said the senior bankers were advised at a bankers' meeting on July 21 to continue doing transactions with the NBFIs.
At Tuesday's meeting, the central bank assured the NBFIs of providing all kinds of support for ensuring financial stability in the country.
Talking to reporters, Arif Khan, MD and CEO of IDLC Finance Limited, said they sought liquidity support from the central bank considering the Reserve Bank of India's scheme in this connection.
"We've urged the BB to take initiatives along with MoF, NBR and BSEC to develop the bond market," said Mominul Islam, MD and CEO of IPDC Finance Limited while replying to a query.
He also said all the NBFIs already invested BDT 650 billion for developing infrastructural facilities and different industries of Bangladesh.
BBN/SSR/AD