Dhaka, Bangladesh (BBN) – The prices of eggs and the prices of local onion increased in Dhaka due to unavailability of the essentials on Tuesday.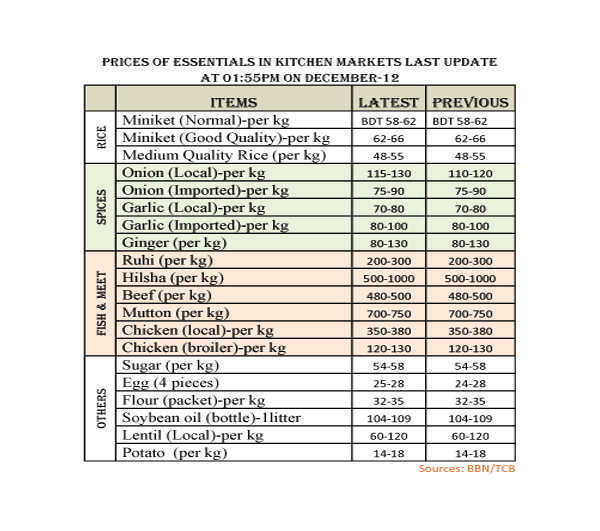 The price of per kg local onion is at BDT 115-130 on Tuesday where it was at BDT 110-120 on Monday, according to latest data provided by the state-run Trading Corporation of Bangladesh (TCB).
However, the price of four pieces eggs is at BDT 25-28 today while it was at BDT 24-28 on Monday.
The prices of other essential items however remained almost unchanged at different kitchen markets in Dhaka on Tuesday, the TCB data added.
BBN/MMI/ANS