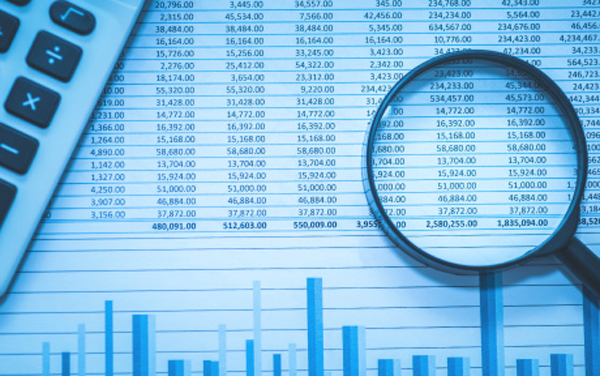 Dhaka, Bangladesh (BBN) – Private credit growth decelerated further in November as most of the banks maintained a 'conservative approach' towards lending, bankers said.
The sector's credit growth came down to 9.87 per cent in November 2019 on a year-on-year basis from 14.01 per cent a year ago, according to the Bangladesh Bank's latest statistics.
This growth was 3.33 percentage points lower than the BB's target of 13.20 per cent for the first half of fiscal year 2019-20.
Private credit growth is unlikely to pick up in the near future as most of the banks are reluctant to provide fresh loans after the move to enforce a single-digit interest rate, the senior bankers predicted.
The government and the top bankers last week agreed to bring down both lending and deposit rates to a single-digit from April 01, 2020.
Higher growth of non-performing loans (NPLs), lower trade financing by the banks also pushed down the private sector credit growth in recent months, according to the bankers.
Currently, the 'wait-and-see' policy being followed by most private commercial banks (PCBs) are unlikely to help rise the private sector credit growth in the coming months, they noted.
The banks now prefer to invest their loanable funds in risk-free government securities both treasury bills (T-bills) and bonds than general investments.
Higher bank borrowing by the government has indirectly affected the private sector credit growth in recent months.
Such declining trend in private sector credit growth may hit gross domestic product (GDP) growth in the near future.
On the other hand, the central bank has stared reviewing the overall economic situation including lower private sector credit growth for taking policy actions if necessary for achieving 8.20 per cent GDP growth by the end of this fiscal.
A senior central banker said the amount of private sector credit has increased, but the growth in percentage terms has decreased in recent months. "We're working on the issue."
Meanwhile, outstanding loans with the private sector rose to BDT 10,358.15 billion in November from BDT 9,427.93 billion a year ago. It was BDT 10,259.58 billion in October 2019.
BBN/SSR/AD