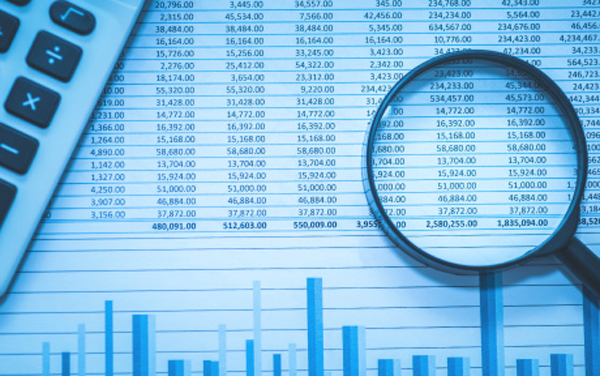 Dhaka, Bangladesh (BBN) – Bangladesh's private-sector credit growth increased further in February due to higher trade financing for settling the import- payment obligations particularly for food grains, fuel oils and capital machinery.
The growth in credit to the private sector rose to 18.49 per cent in February 2018 on a year-on-year basis from 18.36 per cent a month before, according to the central bank's latest statistics.
Besides, implementation of different infrastructure projects along with the mega ones has pushed up the overall private- sector credit growth, according to the bankers.
Currently, the government is implementing nine big projects, including Padma Bridge, under the Fast Track Project Monitoring Committee, headed by Prime Minister Sheikh Hasina.
Such credit growth is higher than the target, set by the central bank in its latest monetary policy.
On January 29 last, the central bank had projected in its second half-yearly monetary policy statement for the fiscal year 2017-18 that the private sector credit would grow at 16.80 per cent in June 2018. It was projected at 16.3 per cent earlier.
A good number of non-funded commitments have already converted into loans and advance on maturity, according to the banking sector insiders.
They also said fresh commitments for both funded and non-funded have been decreased recently due mainly to non availability of funds both foreign currency and the Bangladesh Taka (BDT).
"We expect that the upward trend in the private sector credit growth may continue in the coming months as the central bank has slashed cash reserve requirement (CRR) by 1.0 percentage point to 5.50 per cent," a senior executive of a private commercial bank told the BBN in Dhaka.
He also said all banks would able to use BDT 101 billion in additional funds after the implementation of the revised CRR rule from April 15.
The total outstanding loans with the private sector rose to BDT 8,622.25 billion in February last from BDT 8,514.15 billion in January 2018. It was BDT 7,277.01 billion in February 2017.
The banker also feared that higher credit growth may trigger inflationary pressures on the economy in the near future.
BBN/SSR/AD