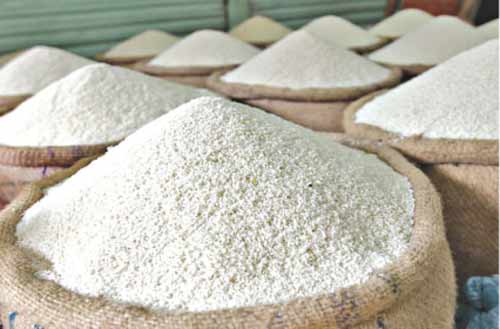 Dhaka, Bangladesh (BBN)– The government has decided to slash the import duty on rice further to keep the rice market stable through boosting supply of the prime staple.
Food Minister Qamrul Islam disclosed the decision after a meeting of the Food Planning and Monitoring Committee held at the Secretariat in Dhaka on Wednesday.
The import duty on rice will come down to 2.0 per cent from the existing level of 10 per cent, according to the decision.
The decision to cut down the import duty was taken to stabilise the rice market and a circular will be issued soon in this regard, the minister told reporters after the meeting.
The government also decided to import 1.5 million tonnes of rice and 0.5 million tonnes of wheat to boost the food grains stock, he added.
Earlier on June 20 this year, the government slashed the import duty on rice to 10 per cent from 25 per cent earlier.
Besides, a 3.0 per cent regulatory duty, required to import rice, was also withdrawn on the same day.
On the other hand, the central bank of Bangladesh has already relaxed its policies to encourage rice import to meet the growing demand for the essential in the local markets.
Earlier on July 20, the Bangladesh Bank (BB) relaxed further its foreign exchange transaction rules for opening letters of credit (LCs) against rice import to ensure sufficient supply of the staple food in the market.
Under the relaxed rules, the commercial banks were allowed till December 31, 2017 to open LCs against deferred or usance bill basis or under buyer's credit up to 90 days term.
The central bank had also allowed the banks to open LCs for importing rice with zero-margin on the basis of bank-client relationship.
The government as well as the central bank had taken the latest moves against the backdrop of damaging the output of the single biggest crop, Boro, in May due to flash floods particularly in haor areas (marshlands) of Bangladesh.
The import of food grains particularly rice and wheat increased by 2.78 per cent to $1.15 billion in the fiscal year (FY) 2016-17 from $1.12 billion in the FY 16, according to the BB's latest statistics.
However, import of consumer goods increased by 9.18 per cent to $5.02 billion in the FY 17 from $4.60 billion a year ago.
BBN/SSR/AD