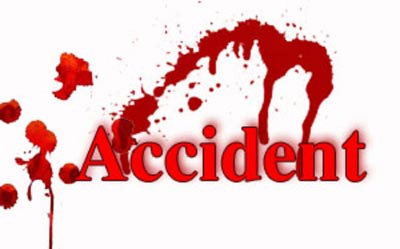 Dhaka, Bangladesh (BBN)– At least 10 people were killed in separate road accidents in five districts of Bangladesh on Friday and Saturday, according to police and local media reports
The districts are Chattogram, Sylhet, Chandpur, Habiganj and Jhenidah.
In Chattogram, three members of a family were killed in a head-on collision between two buses in Sahgodi Nimtoli of Patiya upazila at around 11:00 am on Friday.
The deceased were identified as Hridoy Ranjan Das, 70, a teacher hailing from Chiringa area of Cox's Bazar, his wife Basanti Das, 55, and their son-in-law Shibakar Das, 40.
Hridoy and Basanti died on the spot and Shibhakar sustained severe injuries in the accident.
In another road crash, two people – Kiron Bala Das, 60, and Lutfur Rahman, 30 – died when a bus hit a roadside tree after its driver lost control over the steering on Dhaka-Chattogram Highway at Shuklalhat in Barabkunda around at 11:45 am on Friday.
Meanwhile, an unidentified woman was killed after being hit by a human-hauler while crossing Dhaka- Chattogram highway at Madambibirhat in Sitakunda upazila around 5:00 pm on Friday.
In Habiganj, the headmaster of a primary school was killed as a bus ran over him at Uttarbazar in Chunarughat upazila headquarters on Saturday noon.
In Jhenidah, a motorcyclist was killed in a road accident on Magura-Jhenidah highway at Madhupur Pachmail area on Saturday noon.
The deceased was identified as Sohan, 15, son of late Liton Mondol of Paschim Ramnagar village of the district.
In Sylhet, an elderly woman died after being slipped off a human-hauler while getting down from it at Roypur in Kanigahat upazila around 6:00 pm on Friday.
In Chandpur, hawker Saleh Ahmed, 40, son of Abdul Bashar Miaji of Tamta area in Shahrasti upazila, was killed after falling off a rickshaw when a private car hit it at around 6:30 pm on Friday.
Police seized the car but its driver managed to flee the scene, said sub-inspector Kutubuddin of Shahrasti Police Station.
BBN/SSR/AD