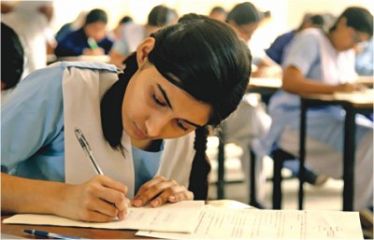 Dhaka, Bangladesh (BBN)– School banking is becoming popular gradually in Bangladesh as deposits with the banking crossed BDT 15 billion in the last calendar year.
A total of BDT 15.10 billion was deposited with 1818,413 school banking accounts in 56 scheduled banks as of December 31, 2018, according to the central bank's latest statistics.
The school banking service is more popular in the cities than in the rural areas as 1144,243 school banking accounts were opened in the cities against 6,74,170 accounts in the rural areas, the Bangladesh Bank (BB) said in its latest quarterly report on financial inclusion.
The banking is also more popular among the male students than the female students as 1064,492 school banking accounts were opened by male students against 753,921 by female students.
"We've introduced such banking in 2010 to encourage students to build their savings habit," a senior official of the Bangladesh Bank (BB) told the BBN in Dhaka.
Mentioning the school banking as a step in the financial inclusion campaign, the central banker said the programme has been adopted to introduce the banking system among the students of less than 18 years old.
"There are some advantages of opening such bank account like waivers of fees and charges, a waiver of minimum balance requirement and debit card," the central banker explained.
BBN/SSR/AD